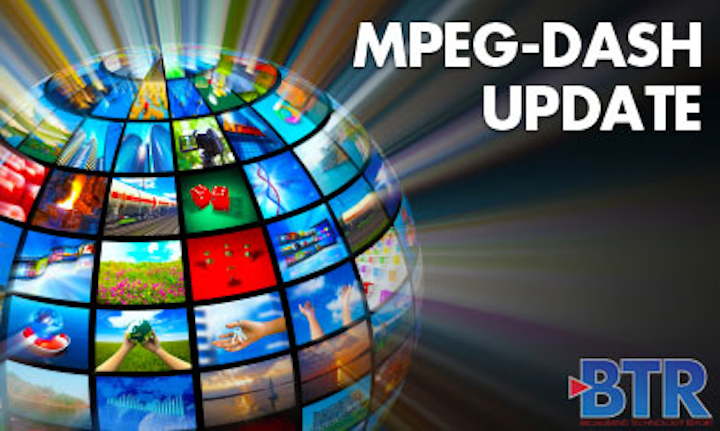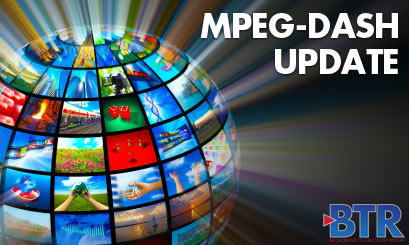 As video untethers itself and increasingly finds consumers and their mobile devices, a priority for cable operators is finding the most efficient way to support the different platforms.
The focus is on adaptive bitrate streaming (ABS), which is the way in which the right amount of data is sent to devices based on their configuration and conditions on the wireless network they are on. The problem is that three main platforms are vying for supremacy:
Apple's
HTTP Live Streaming (HLS),
Microsoft's
Smooth Streaming (part of Silverlight) and
Adobe's
Dynamic Streaming for Flash.
Cable operators that want to support all the formats have to reinvent the wheel for each, at least to some extent. The good news, however, is that much of the differentiation between the ABS platforms is in how the packets are packaged. The basics underlying the ways in which the systems work are based on the same codec - H.264 - and in general are similar enough to leave the door open to a universal approach.
That's where the Moving Picture Experts Group Dynamic Adaptive Streaming over HTTP (MPEG-DASH) comes in. The exhaustive name masks a fairly straightforward effort: The industry wants to create an ABS platform that is interoperable among the various proprietary approaches.
Industry observers say that 2012 was a year of trials and demonstrations in Europe and that the action will accelerate in North America this year. One of the keys to such new standards is making a big splash to gain the attention of people who need to be on board for the effort to gain traction. That happened in 2012 as MPEG-DASH was used to stream the London Olympics. That bodes well for the year ahead, said Thierry Fautier, the senior director of convergence Solutions at
Harmonic
. "At Streaming Media West in Los Angeles in November, everyone was saying that 2012 was the year of testing and 2013 will be the year of deployment," he said.
As usual in this day and age, the attitude of Apple is most important. The company hasn't publicly and fully committed to MPEG-DASH, and until it does, there will be at least two standards, not one, said Mike Nann, the director of marketing and communications at
Digital Rapids
. "Until or unless Apple commits to MPEG-DASH support, however - and Apple was part of the working group developing the specification, but hasn't publicly committed to support - the HTTP Live Streaming (HLS) format pioneered by Apple will continue to be a necessity for many operators alongside MPEG-DASH," wrote Nann.
But even such a landscape is a positive development, he wrote. "Even so, a reduction from three adaptive streaming formats to support (Microsoft, Adobe and Apple) to two is a significant step forward."
Arnaud Perrier,
Envivio's
vice president of solutions, echoed Nann's point that much depends on what Apple does. Also in response to emailed questions, Perrier wrote that MPEG-DASH has had a "great start" with inclusion in hybrid broadcast broadband TV (HbbTV, a European standard) and
Netflix
in the United States. "However, the fact that Apple has not endorsed the standard will remain a challenge to operators fully embracing it," Perrier wrote. "Envivio will continue to support Apple HLS, Microsoft HSS and Adobe Flash, simply because we have many service deployments using these formats."
The bottom line is that while things look promising for MPEG-DASH, the situation remains fluid. There are a couple of things for North American cable operators to track. One, said Perrier, is the progress of high efficiency video encoding (HEVC), which is the successor to the H.264 video codec standard currently used in MPEG. He wrote that MPEG-DASH is codec-agnostic, so HEVC - which doubles the bitrate of H.264 and can be used for Super HD and other advanced applications - fits in nicely.
The other element for cable operators to keep their collective eyes on is DASH 264. Digital Rapids President Brick Eksten said DASH 264 is in essence a best practices subset of MPEG-DASH that will control actual deployment. "I think DASH 264 is part of the road map in the way we move straight forward and repackage in the overall workflow," Eksten said.
The big question, of course, is how operators should move forward in a world where ABS is likely to evolve and become something it is not now fairly quickly - but where deployment decisions on ABS must be made now.
"Operators should be viewing MPEG-DASH as an evolving specification that's still in its early days in terms of things like device support, but one with considerable momentum and tremendous industry support, from vendors to standards bodies," Nann wrote. "While it isn't ready to replace their existing adaptive streaming deployments today, and may in fact require parallel support in the short term, it is likely to be very important to their multiscreen operations going forward.
Carl Weinschenk is the Senior Editor of
Broadband Technology Report
. Reach him at carl@broadbandtechreport.com.