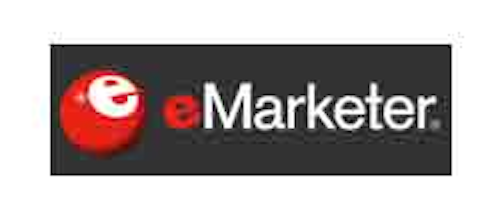 According to eMarketer, traditional TV - rather than digital OTT video viewed on computers or smartphones - still captures the lion's share of Americans' video-based attention every day, as well as the most video ad dollars.
This year, U.S. adults are expected to spend an average of 4 hours and 5 minutes watching TV each day, a 2.1% drop from last year. The steady decline is expected to continue through 2018, when U.S. adults are expected to spend 3 hours and 55 minutes a day watching TV, dropping below 4 hours for the first time.
Despite the drop, traditional TV still dominates when it comes to time spent with video. Television commands 78.4% of U.S. adults' time spent watching video. By comparison, this year U.S. adults are projected to spend an average of 1 hour and 8 minutes a day watching digital video, 21.6% of time spent with video overall.
Within digital video, growth in time spent is expected to be driven almost solely by mobile. Last year, mobile video overtook desktop. Next year is expected to be the last year of growth for time spent with desktop. After 2017, the average time spent with desktop video among U.S. adults is expected to begin to drop.
Time spent with traditional TV is dropping for every adult age group. Not surprisingly, Americans ages 18 to 24 watch the least TV, and that figure is also dropping the fastest compared with other age groups. This year, Americans 18 to 24 are expected to watch 2 hours and 22 minutes of TV, compared with 6 hours and 3 minutes for those 65 and over.
As people's eyes shift away from TV to digital video, advertisers are following suit. Television still captures the majority of video-based ad dollars, but its share is expected to fall from 39.2% of total media ad spending this year to 36.8% by 2018. Meanwhile, digital video is expected to capture 5.5% of total media spending this year, with that figure jumping to 6.7% by 2018.