NAB: Virtual Reality Check
By Ron Hendrickson - If you're looking for virtual reality, either technological or metaphysical, Las Vegas is a good place to find it. Considering ...
Apr 26th, 2016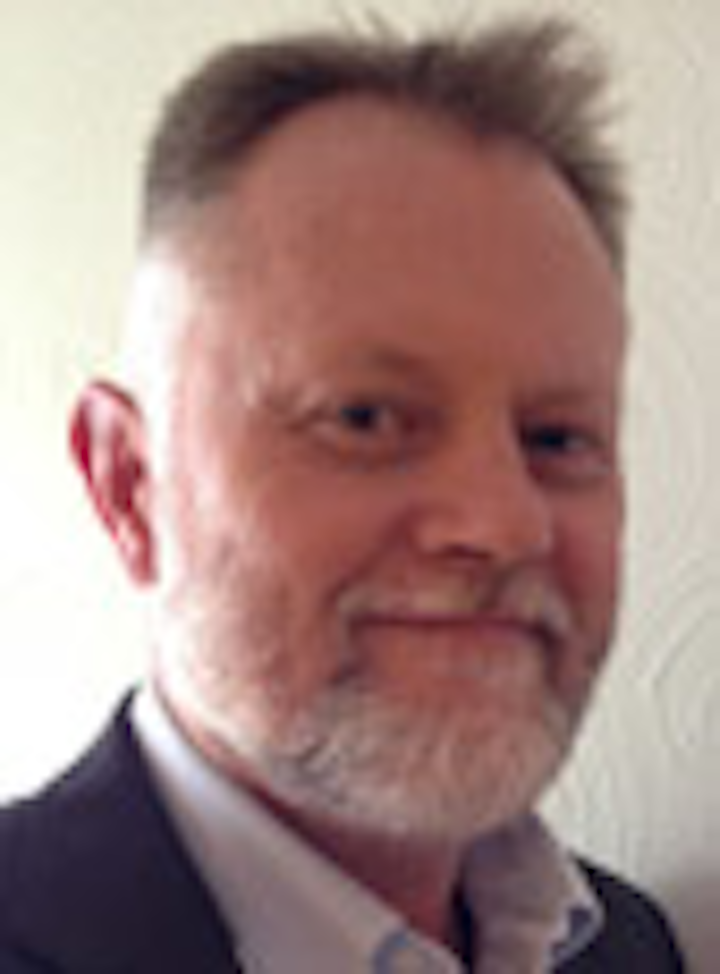 If you're looking for virtual reality, either technological or metaphysical, Las Vegas is a good place to find it.
Considering that it's been around for years, virtual reality (VR) made a surprisingly big splash at this year's NAB Show. The Nokia and Harmonic booths were constantly mobbed with people trying out the goggles. If you haven't seen VR before, check it out some time - it really is pretty cool. If you're at all inclined toward vertigo, though, it's wise to sit down or grab hold of something before turning it on.
Despite all the buzz around it, VR probably is not "the next big thing." I don't expect it to flop like 3D did, but rather to remain a niche technology. Producing it is much more work than conventional video, and its practical applications are limited. VR makes a lot of sense for videogaming and virtual tours (think museum exhibits, Civil War reenactments, things like that), but no one is going to want to strap on those heavy goggles every time they sit down to watch TV. Also, in most programming, what's happening outside the camera frame either isn't interesting or isn't part of the story, so VR doesn't really add value. Frankly, I think VR's popularity at the show had more to do with booth bunnies in silver short-shorts than with the technology itself.
Other than VR, this year's NAB Show was less about new trends than the continuation and acceleration of existing ones: 4K/UltraHD video, OTT and streaming video, and movement to the cloud.
4K/UltraHD
Some think 2016 will be the tipping point for 4K/UltraHD video, but again, I'm not convinced. True, sales of 4K TVs are up, but 4K content remains scanty, and many video service providers - including over-the-air broadcasters - are leery of 4K's big bandwidth hit. For them, HDR (high dynamic range) technology looks more promising; HDR's bandwidth tariff is only HD plus about 10%, as opposed to 4K's HD times four. Moreover, research from outfits such as CableLabs indicates that pixel density, at least on home-sized screens, is less important to perceptions of video quality than brightness and color rendering.
For now, 4K remains best suited to video production - many content producers shoot in 4K and use it for their master files - and OTT and streaming video applications. Unlike the vast majority of existing TV screens, most mobile device screens are already 4K-compatible, and streaming isn't limited to just a 6 MHz-wide channel - literally all of a viewer's Internet throughput can be used for the stream. Netflix, which has a proportionally larger 4K library than most video providers, is taking full advantage of this with its streaming service. Otherwise, though 4K is coming, it's got a ways to go before hitting the mainstream.
Streaming/OTT
Speaking of streams, streaming video technologies were so prevalent at the show that it's tempting to wonder when we'll just start calling it "video" and everything else "legacy video." The use case for streaming is strong, and not just for OTT and other online video providers. For traditional pay TV providers such as cable and satellite operators, the ability to eliminate parallel workflows by processing everything in the IP realm has considerable appeal, as does the ability to deal with just one signal type. Also, for bandwidth-constrained video providers, streaming and OTT provide a way to offer 4K video, an expanded lineup, and also to reach third-party devices and apps.
Like 4K, "everything over IP" won't become ubiquitous any time soon - there's way too much legacy MPEG-2 and MPEG-4 gear in the field - but it's definitely where the trend line points.
Cloud
Pret' near everything that can be rendered in software and moved to the cloud is, particularly video processing (encoding, transcoding, ad insertion, etc.) and monitoring/analysis. Options vary from simply virtualized functions to software as a service (SaaS) and fully hosted solutions managed by the vendor.
Motivations behind this trend, much like the move away from function-specific hardware to software running on commercial off-the-shelf (COTS) servers, are basically financial: Cloud-based software is far cheaper (either to rent or to own) than real estate. And as headends get increasingly crowded, cloud options will make more and more sense to operators large and small.