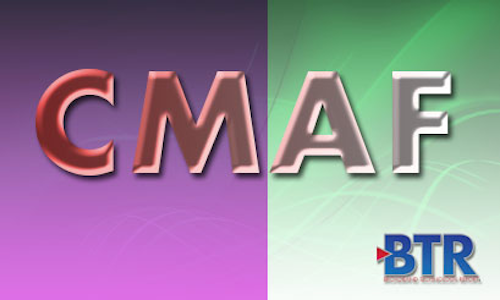 At its 115th meeting, the Moving Picture Experts Group (MPEG) reached the first milestone for the Common Media Application Format (CMAF), which is intended to define a standard for encoding and decoding of segmented media. The aim is for a single format for OTT distributors and playback support for all consumer electronics devices.
"The ultimate goal is to reduce complexity when delivering video online," Will Law, chief architect, Akamai's (NASDAQ:AKAM) media division, wrote in a recent blog.
The issue is such an important one that it has brought together unlikely collaborators - Microsoft (NASDAQ:MSFT) and Apple (NASDAQ:AAPL). The two giants, along with Akamai, Edgeware and other partners, worked together to submit CMAF to MPEG, which accepted it into the standardization process in February.
Göran Appelquist, CTO at Edgeware, said: "What we mean when we said, 'passing the first milestone,' is that CMAF has now reached the state of first 'Committee draft,' which is the first publicly announced stage toward becoming an approved standard. There are several steps remaining in the standardization process, including voting, and work is still ongoing in the ad-hoc groups, so details may still change. Having reached this stage is still a major step, where the parties have agreed on the intent and show belief in this work becoming an international standard."
While there has been a move away from proprietary media protocols, most content distributors still have to make what Law refers to as two silos of content - HLS and MPEG-DASH. In other words, they have to encode and store the same audio and video data twice in separate file containers.
"These same files, although representing the same content, cost twice as much to package, twice as much to store on origin, and they compete with each other on Akamai edge caches for space, thereby reducing the efficiency with which they can be delivered," Law wrote.
CMAF suggests file containers that closely resemble those currently used in DASH, so there can't be much work needed on DASH encoders, workflows, Law explained in the blog. Apple and the HLS community, however, will have to abandon the use of transport stream (TS) file containers.
What DASH currently uses is a variant of ISO Base Media File Format, called fragmented MP4 (fMP4). In June, Apple announced it will incorporate fMP4 in HLS.
"(This) gives the industry more confidence that CMAF will live up to its billing as the driver of convergence," Law wrote. "The benefits of encoding once, packaging once, caching once, and building a single type of player are too attractive along the delivery chain for TS to persist in the long term."
Once CMAF is standardized, Apple, Android and Microsoft operating systems and devices are likely to adopt quickly. However, legacy devices will still be around that require TS-based HLS. Also, common encryption will remain a problem, and CMAF does not address the different manifests used in DASH and HLS.
Appelquist said: "Standardization is one thing, but the main trigger for this effort will be client availability. With Apple already supporting it in Safari on Mac and having announced support in the upcoming iOS 10 release, (and) DASH clients already supporting it, it is reasonable to believe that this will actually be a real change."
Law wrote, "Despite these issues, CMAF remains the biggest step forward the industry has taken in many years toward a harmonized and converged future."