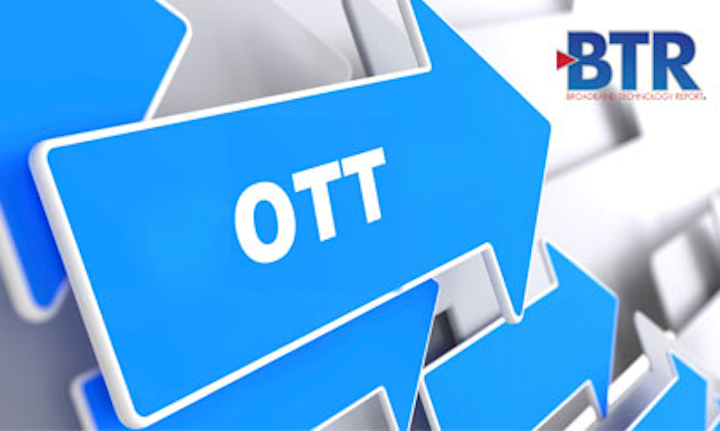 Looking at the research that has come out over the last couple of months, it seems that OTT and streaming video combine to make one of the most interesting topics in the world. What are Millennials doing? Who is cord cutting? Is it time for traditional TV providers to be worried?
Let's take a look at some of the findings.
Parks Associates released a report indicating that U.S. broadband households watch an average of 3.8 hours of Internet video on TV screens weekly. This accounts for 20% of all video viewed on TV sets. Internet video viewership increased by a five-year CAGR of more than 18% from 2010 to 2015, and the total number of OTT video services tripled during that same time.
In a separate Parks' study, the firm found that 16% of U.S. broadband households have a sports OTT video service subscription. NFL Game Pass is the most popular, with 6% of those households subscribing despite the fact that it doesn't offer live streaming. The crossover between pay TV and OTT is more prevalent among sports service subscribers than other OTT users. Many consumers (including 63% of NFL Game Pass users) sign up for the sports service through their TV service provider.
Horowitz Research says 54% of Millennials spend their video viewing time streaming and just 25% live. On the other hand, viewers 18+ spend 50% watching live and 29% streaming. The study has been conducted annually since 2012. Four years ago the weekly share of viewing that is streamed was 15%. This number for 2016 was 54%.
According to Strategy Analytics, this year, for the first time, Britons will spend more on streaming video subscriptions and film/TV downloads than on buying and renting DVDs. Video streaming subscriptions are expected to be the dominant format from 2017 onward and to account for more than half of consumer home video spending by the end of 2021.
The Diffusion Group also looked at pay TV vs. streaming according to age. The results of that study are in line with what other research: The younger the adult, the more likely they are to choose TV streaming over legacy pay TV and vice versa. TDG says 77% of dual-service users 55 and older would choose legacy pay TV services over streaming, compared to 36% of 18-34s.
Limelight Networks' "State of Online Video Report" found that the availability of streaming content has replaced the cost of pay TV as the reason consumers would consider cord cutting. Millennials are 7% more likely to shift their viewing to OTT content and cancel pay TV subscriptions when they can subscribe to channels directly. And among the overall population, 20% of consumers surveyed said a key factor in their decision to cut the cord would be the ability to subscribe to the channels they want online.
The most recent Sandvine "Global Internet Phenomena Report" indicated that Netflix (NASDAQ:NFLX) represented 35.2% of traffic on North American fixed networks. This represented a decline from six months ago when the number was at 37.1%. However, the study says the reduction is likely due to better compression technology. Amazon (NASDAQ:AMZN) Video is the third ranked downstream application and accounts for 4.3% of fixed traffic. Streaming audio and video accounts for 71% of evening Internet traffic on North American fixed access networks, and cloud storage has surpassed file sharing as the largest source of upstream traffic during peak periods on North American fixed access networks.
IHS says that by the end of 2015 there were 8.1 billion Internet-connected devices worldwide. This equates to four devices per household, on average, across the globe. Smartphones outnumber tablets by five to one. Year to year, smartphones contribute a half a billion new devices to the market. Tablets and OTT set-tops are growing, but operate a full order of magnitude below smartphones. By 2020, the smartphone-to-tablet ration is expected to be 10:1.