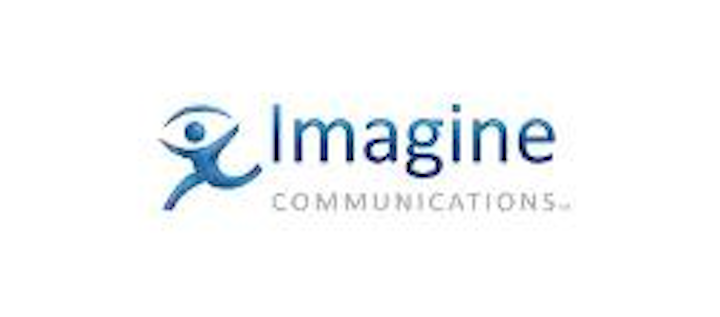 IBC 2016 in Amsterdam in September will mark the European debut of several products from Imagine Communications for video playout, multiscreen delivery, advertising management and the transition to virtualized environments and the cloud.
Imagine's Versio UltraHD playout and graphic workflow solutions are designed to support compressed or uncompressed IP-based playout, multichannel and UltraHD playback and branding. Also featured will be a new user interface, new automation features and the company's native IP and hybrid playout and master control solutions for playout, automation and graphics for cloud environments.
Imagine's multiscreen delivery portfolio supports transcoding and delivery for OTT linear and VOD services. An end-to-end cloud DVR solution, including recorders and packagers, is supported by storage capabilities intended to meet legal and copyright requirements, including private copy laws. The company's dynamic ad insertion and unified distribution portfolios are intended to enable content distributors to consolidate and simplify their infrastructures.
Imagine's ad management portfolio features open, modular systems. Highlighted capabilities include sales, scheduling and analytics for linear and nonlinear delivery. The company will also demonstrate integration of playout and scheduling through the unification of its Versio and xG Schedule solutions.
Microsoft Azure Certified solutions based on Imagine's software-based playout and live encoding solutions will be featured, as will media cloud services that leverage HPE's cloud-based, virtualized and orchestrated network services. Imagine will also showcase how its offerings, including processing, playout and monitoring, are powered by Zenium, the company's workflow management platform.