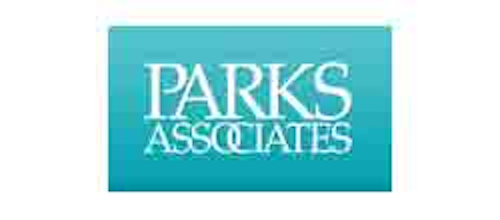 According to Parks Associates, 65% of U.S. broadband households engage in at least one second-screen activity on at least a monthly basis. The research house says the most common activity is to search for information about the program being watched.
"Most consumers favor a passive second-screen experience that complements the already immersive first-screen experience vs. the highly interactive apps that typified the first phase of second-screen solutions," said Glenn Hower, Parks research analyst. "Second-screen users are more likely to engage in supplemental activities, like looking up information while they watch TV, as opposed to social media activities. These types of apps open new partnership opportunities among content providers, data aggregators, advertisers, and service providers."
Today 19% of pay TV subscribers report that they have a mobile app from their service provider, up from 16% in 2014. The highest adoption is among AT&T (NYSE:T) U-Verse and Verizon (NYSE:VZ) FiOS subscribers at roughly 30%. Between 18% and 25% of cable subscribers report having an app from their provider. Only 22% of DirecTV subscribers and 17% of DISH Network users report having an app.
"Apps are a key part of service provider strategies to drive second-screen activities, including content discovery functions, content recommendations, and programming information and descriptions," Hower said. "While adoption is still low, we are getting a clearer picture of what consumers want in a second-screen solution. Consumers do not want to divide their attention while watching TV."