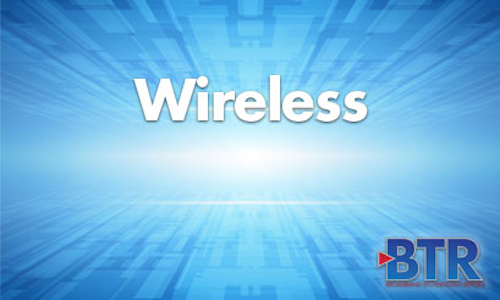 The Telecom Infra Project (TIP) recently has released a white paper detailing the milestones that have been reached regarding a vRAN (virtual radio access network) mobile fronthaul interface developed with the participation of CableLabs.
TIP, an offshoot of the Open Compute Project, was founded by Deutsche Telecom, Facebook, Intel, SK Telecom and Nokia in 2016. It is now run by a board of directors, with CableLabs running a TIP Community Lab.
A prototype solution has been running since August, and the TIP Community Lab officially opened in November. The project has been approved to move from Phase 0 to Phase 1, which means the move from prototype to commercial-ready, field trial-ready solutions, said Joey Padden, principal architect, wireless, CableLabs. By the fall, deployable remote radios should be ready along with deployment grade virtualized baseband units (the section that runs in the cloud).
"We are gearing up for field trials for roughly the end of the year, but (if not, then) early next year," Padden said.
What does this mean? vRAN uses the same concepts as remote PHY DOCSIS, but applied to LTE, Padden said. The traditional LTE base station is split and has a cloud portion that could run on the same server that is running your virtualized CCAP. The connection in between this baseband unit and the remote radio is called the fronthaul link.
The traditional fronthaul protocol requires extremely low latency on the order of microseconds, but the TIP fronthaul group is working on a protocol that can tolerate latency of up to 30 milliseconds. "This is multiple orders of magnitude than traditional front haul solutions," Padden said.
Common Public Radio Interface (CPRI), for example, requires something on the order of 260 microseconds of latency at the most. DOCSIS networks usually have latency of somewhere between 10 milliseconds and 20 milliseconds, which basically rules out using CPRI over DOCSIS, Padden said.
"What we are creating is a fronthaul protocol that cable operators can deploy across DOCSIS because it compresses the throughput that is required, but also is extremely latency tolerant," Padden said.
For cable operators, this means that they can deploy relatively inexpensive remote radios across the DOCSIS network using a single fronthaul interface.
"The protocol that we are creating can equally serve a massive MIMO 5G microcell connected over a dedicated fiber link just as the same fronthaul protocol can serve a small cell deployed in the customer's living room over DOCSIS. The whole premise of virtualizing technologies is to get the economies of scale," Padden said.
The TIP group have been testing the prototype solution in the lab to test it with DOCSIS congestion and to make sure it doesn't drop calls on a cell or drop the cell completely, which is what happens when throughput is throttled in a CPRI deployment, Padden said.
"We are creating a protocol that is robust against DOCSIS-friendly loss latency and throughput," Padden said, noting that TIP is looking specifically at non-ideal fronthaul links.
Non-ideal refers to 3GPP language which defines "ideal" fiber connections as those with latency less than 2.5 milliseconds and throughput up to 10 Gbps.