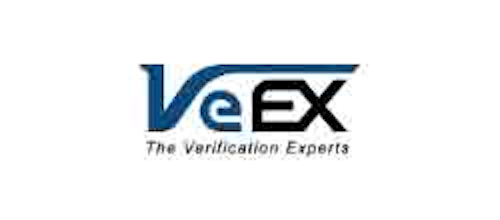 VeEX has added eCPRI test software for 5G mobile fronthaul to its RXT-6200 and RXT-6000e modules for the RXT-1200 platform.
"VeEX's collaboration with fronthaul NEMs has ensured that our test solution meets the strict 5G requirements for eCPRI's lab and field testing. With the precision of its optional builtin chip scale atomic clock and timing-oriented GNSS (GPS) receiver, the RXT platform ensures that latency and jitter are evaluated with nanosecond accuracy," said Eve Danel, senior product manager at VeEX. "This is vital in ensuring fronthaul network readiness for future 5G commercial deployments."
The eCPRI function for RXT-6200 and RXT-6000e modules is designed to support eCPRI standard compliant test traffic at Layer 2 and Layer 4 (UDP) with up to 32 independent test streams. The dual test port platform allows for independent and simultaneous measurements.
The RXT-6200 and RXT-6000e modules for the RXT-1200 platform are designed to provide multi-rate testing capabilities for transport, core, metro, data center, NEMs and business services testing. Applications include installation, performance verification, maintenance and troubleshooting of OTU4 (112G), 100GE, 50GE, 40GE, 25GE, IEEE 802.3bj RS-FEC, eCPRI and CPRI rate option 1 to 10 (24 Gbps), along with support for lower rates, such as 10/100/1000Base-T/X and legacy SDH/SONET/PDH/DSn links down to 64 kbps.