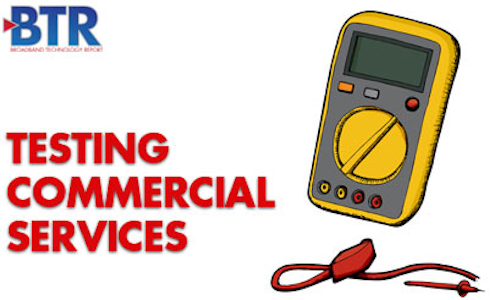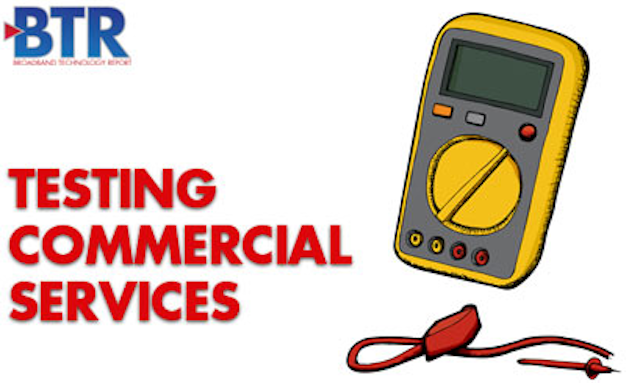 The success of the cable industry's efforts to broaden its beachhead in the commercial services sector is deeply linked to whether it offers test, measurement and monitoring techniques and technology that will satisfy the potential new customer base.
It can be put rather succinctly for cable operators: There is big money in providing enterprise and backhaul services. Indeed, it is the next step in the commercial sector. Operators must earn the business, however. The best-effort services that are fine for residential and many small business customers don't cut it for enterprises and backhaul customers. They demand strict adherence to service level agreements (SLAs).
The industry is at a point at which these big accounts are opening to them. One thing that separates the nature of enterprise and SMB businesses is that the former is more likely to have facilities nationwide. That was long an obstacle to the cable industry. But now -- as evidenced by the WiFi roaming agreement announced in May between
Cox, Time Warner Cable, Bright House Networks, Comcast
and
Cablevision
-- operators are increasingly able and willing to work across MSO lines. This positions cable nicely to begin courting nationwide enterprises.
The explosion of 4G services also is a potential boon because it is challenging the wireless carriers' existing backhaul infrastructures. The cable industry is well-positioned to pick up this business for two reasons: Cell towers tend to be in residential neighborhoods, where cable is strong, and cell carriers often prefer not to use telcos for backhaul.
It is useful to remember the old saying "that my enemy's enemy is my friend": A wireless carrier affiliated with a particular telco may be more willing to give backhaul business to cable operators than to a telephone company with which it more directly competes. For example, Verizon Wireless may be more open to using Comcast or Time Warner Cable or another operator than giving its backhaul business to AT&T -- provided, of course, that the services they get from the cable operator are equal in quality.
These macro issues clearly suggest that the cable industry has great opportunities in enterprise and backhaul. It also suggests that the industry needs have its
test, measurement and monitoring
procedures in place.
Many decisions must be made. For instance, operators must decide whether the folks running these test and measurement for enterprises and backhaul clients are the same technicians as those working in the residential sector, or whether specialized teams are necessary. This is complicated material. Even providing video to enterprises is different than doing so for residential customers. Paul Robinson, the CTO for video for
Tektronix
, said that the probes used to assess the enterprise video delivery can be adjusted by the customer, something that residential subscribers can't do.
Another example is precisely what tests to use. Koji Okamoto, a product line manager for
JDSU
(NASDAQ:
JDSU
), points to the need to move from RFC 2544 -- which tests throughput, jitter and latency -- to RFC 6349, which tests how applications actually are performing on Ethernet. That transition, Okamoto said, is underway for telephone companies in general. He suggests it is one that cable operators must study as well.
The bottom line is that there is a big difference between test, measurement and monitoring in the telecom and cable sectors that operators must accept. "There is a big mentality shift between commercial and traditional residential customers," Okamoto said.
Test and measurement in the enterprise and backhaul sector differs greatly from what operators generally offer to other customers. That's not to say that there is not optical testing in the residential or SMB sectors. Of course there is. Indeed, Sunrise Telecom product manager Jack Webb said demand for optical testing for SMBs is growing. But the enterprise and cellular backhaul side are weighted to optical and have far more precise tolerances. Most importantly, the penalties for falling short, as measured by SLAs, are far more severe.
Even within the commercial services sector there are levels of difficultly. Craig Hemperly, the director of product management for
TVC
, suggested that cellular backhaul -- which is one of the brightest stars on cable operators' horizons -- is more demanding than at least some of the services provided to enterprises.
"I think there are more links in the chain," Hemperly said. "You have the mobile tower-to-tower sync coordination requirements. The fact that there is voice and data in the stream means that you have to prioritize. As we move to 4G LTE, there are more and more demands. It is not just faster services, but there are latency and jitter. I do not think that [measures of these artifacts are] a meaningful component of giving 1 Gig and 10 Gig pipes to enterprises."
John Bush, a systems engineering manager for
Trilithic
, said the he expects formalized certification programs to become more common. It is impossible to generalize across the industry, he said.
Some operators, Bush said, are taking the idea of putting a more highly structured program in place. In some cases, the commercial certification programs use the same tests as those on the commercial side, while in other cases the actual tests being performed are different. "Some companies are more serious than others," he said. "I see that people who employ this for quality and certification have less repeats for commercial or residential customers."
Carl Weinschenk is the Senior Editor of Broadband Technology Report. Contact him at carl@broadbandgear.net.