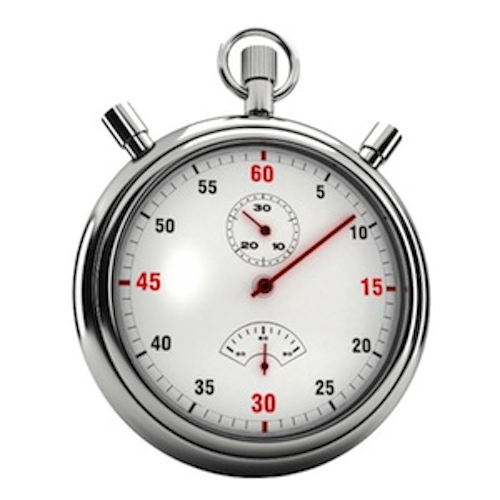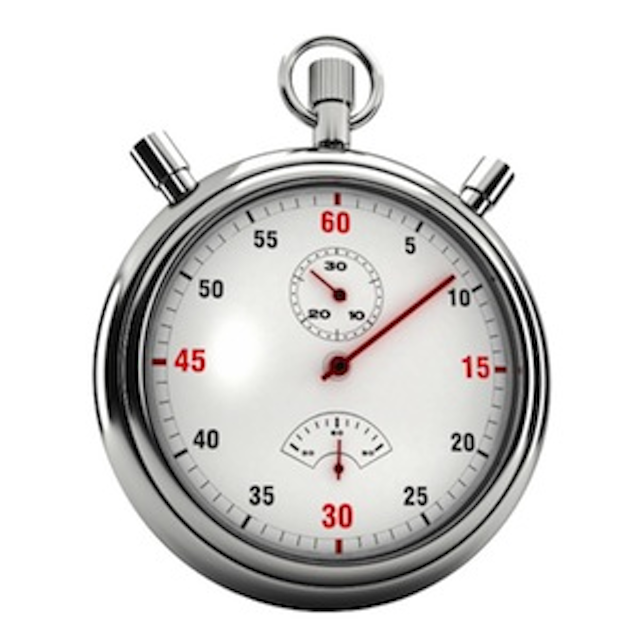 Everyone knows that timing is everything in comedy. Apparently, it also is the most important element of cable's success or failure in the Ethernet-based cellular backhaul business.
Ethernet backhaul timing products from
Accedian
and
EXFO
were released late last month. The products, beyond their direct importance for vendors' customers, serve as good illustrations of the exacting demands that operators must satisfy if they are going to make it in this extremely promising emerging business.
On Jan. 19, Accedian Networks released version 5.1 of its High Performance Service Assurance platform, which works with the vendor's MetroNID and MetroNODE 10 GE demarcation units.
Craig Easley, the company's VP of marketing and product management, reports that the platform has been upgraded with two additional clock synchronization tools. The first is a GPS antenna that the network interface device (NID) uses to measure timing to a far more precise level than in the past. Easley explains that the accuracy is improved from several microseconds to less than one microsecond. This brings measurement into the nanosecond realm.
The other addition is aimed at improving timing where GPS is unavailable. This is done by networking NIDs and carrying the primary reference clock signal throughout the array. Easley says that accuracy level is the same as the GPS approach.
EXFO also is working on its timing. On Jan. 18, the company introduced the SyncWatch-110 synchronization testing unit. Sophie Legault, the company's senior product manager for transport and datacomm, says that the new product tracks a number of key performance indicators – including frame loss, jitter and latency – to ensure that backhaul providers are living up to the service level agreements that they have with wireless carriers.
Legault says that SyncWatch works with both systems of synchronizing frame transport across Ethernet networks, 1588v2 and Sync-E, and adds that 1588 may be a bit more prone to synchronization issues.
No Tripling of Engineering Staffs
Ethernet backhaul for wireless carriers is a hugely attractive potential business for cable operators, and they are at a great starting point: The need is growing as the explosion of mobility shows no sign of abating. Operators are in great shape because they have spent years deploying HFC networks – and deploying them largely near the cell towers that serve the residential areas that are the epicenter of the mobile growth.
It is not a sector without business and technical challenges, however. On the business side, a wireless carrier naturally will favor using backhaul services from a company under the same corporate umbrella if the quality and availability is comparable to a cable operators' offering. Indeed, the carriers see the same dynamics, and are using their own fiber initiatives – FiOS, U-verse and others – as a basis for a backhaul business, says
Vertical Systems Group
Principal and Co-Founder Rick Malone.
Still, it is hard to see the sector as anything but a huge opportunity for cable operators, and the sense is that there enough business to go around even with more telco capacity.
The biggest question is whether cable operators will be able to move seamlessly into position to meet demanding SLAs -- and to do so without "tripling their engineering staffs," as Easley points out. The main challenge -- which the introductions and upgrades from EXFO and Accedian are intended to help with – is whether operators can sufficiently control jitter, latency and loss to the demanding level necessary to ensure that calls are not degraded or dropped.
The level of difficulty is great. Not only must the networks meet stringent parameters, but they must have the hardware and software in place to prove it to their wireless network customers. These tools must be able to identify operational issues before they blossom into actual outages or, if service is disrupted, they must provide root cause analysis and other data that can lead to fast remedial action. Easley points out that not meeting SLA requirements can quickly eat into the revenue that makes backhaul so attractive in the first place.
Easley explains that the latency budgets shrink as bandwidth demands increase and that Ethernet performance dynamic and can change significantly as conditions shift over short periods. It is up to cable operators to demonstrate that they are up to the task.
"The infrastructure has to be proven in," Vertical's Malone adds. "MSOs have to prove that they can compete and deliver the same level of service. That is all part of the technical trials that they have to go through."
The bottom line is that from operators' perspective, cellular backhaul should be seen as a service that is orders of magnitude greater than most other new services -- both in terms of potential rewards and technical requirements to start pulling in that revenue. "Latency and jitter vary quite a bit based on congestion in the network," Easley says. "Usage changes throughout the day, and performance can change significantly. Without visibility into what is going on, without constant vigilance, you really are flying blind."
Carl Weinschenk is a reporter at BTR. Reach him atcarl@broadbandtechreport.com.