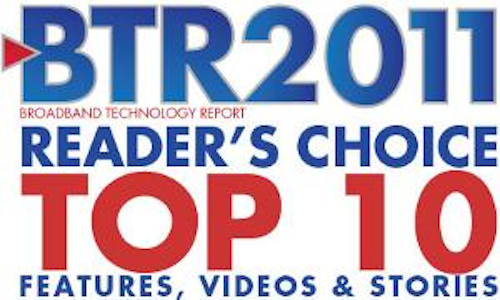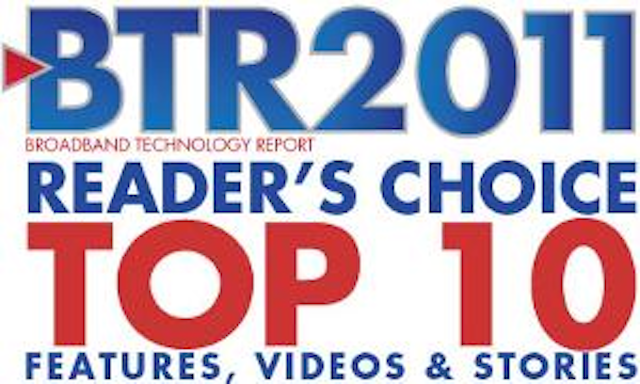 Late December is traditionally a time for reflecting on the year just past while gearing up for the new one to come. And so that's what we're doing. This year gave us a lot to think about -- and now that we have a little time to digest it all, it provides a pretty good snapshot of what was important to cable's tech/engineering community over the last 12 months.
Here follow a few top 10 lists of what our audience (i.e., you) found most interesting and important this year, based on data from our website and e-letters.
Top 10 Features
Just a few years ago, we used to say that the two chief ingredients of a publication were dead trees and features. Now'days, we've largely quit killing trees in favor of inconveniencing large numbers of electrons, but the need for features remains. They're a pub's reason for being, its heart and soul. And if the pub's working well, those features reflect the interests of you, the audience, and provide a dandy barometer of what's important to the industry as a whole. This year's top 10 features follow that model exactly: IPv6, DOCSIS, EAS, EBIF, cell backhaul, and ways to preserve and enhance the value of the HFC network.























Top 10 Editorial Videos
No secrets here. You like videos, and you also like show coverage, and we provided a lot of both this year. Because of the success of the TECH-LIVE videos we launched at
SCTE
Cable-Tec Expo in 2010, we expanded the program in 2011 to include the
NCTA
Cable Show as well, and it paid off -- in spades. We're also very pleased with your response to our Thought Leadership videos, several of which also made the top 10. Here are this year's most popular editorial videos.























Top 10 Sponsor Videos
In addition to our editorial videos, we also produce paid videos for specific sponsors. Interestingly, many of these gave up nothing in terms of viewer numbers compared to our editorial products. Here are the 10 that you liked best.























Honorable Mentions
These fall into the "neither fish nor fowl nor good red meat" category, but got too many hits to ignore. Competition is always good for views, as are hot tech topics, so no surprises there. What
did
surprise us was how many hits our Expo Nightlife photo slideshow got. We're only in it for the glamour, really.









And that wraps it up for this year. Here's hoping you enjoyed 2011 as much as we did, and best wishes to you all in the new year to come.
Ron Hendrickson is BTR's managing editor. Reach him at ron@broadbandtechreport.com.