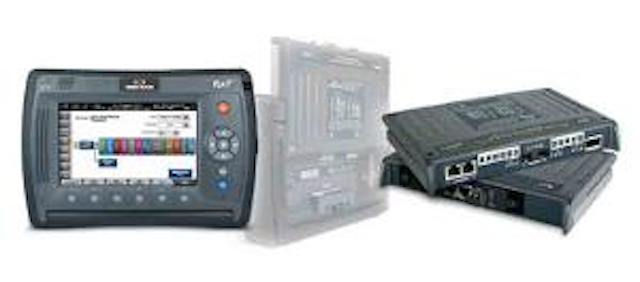 Sunrise Telecom
's RxT productivity test platform is a solution for mobile backhaul installation and service activation in a single unit. It's designed to address the range of service verification requirements involved in deploying mobile backhaul infrastructure.
It includes network verification capabilities for legacy TDM E-1/T-1 and SONET/SDH interfaces used in 2G and 3G mobile networks. The RxT also provides IntelliSAM ITU-T Y.1564 Carrier Ethernet service activation test capability along with a bandwidth profile measurement algorithm developed to surpass RFC2544. The RxT platform was also designed to verify the performance and robustness of 4G/LTE mobile networks.
Sunrise Telecom's mobile backhaul solution includes the RxT-2270 E1, RXT2380 SONET/SDH, the RXT2500 Dual 1GE and the RXT 5000 10GE modules.