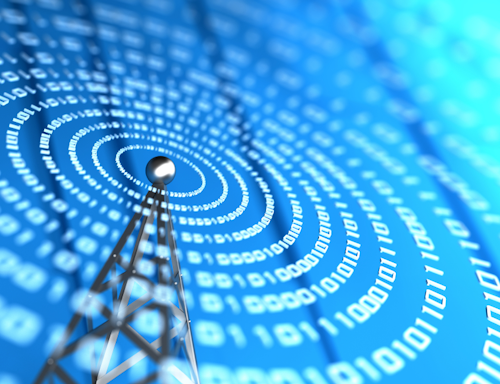 Midco and Telrad Networks have completed initial Citizens Broadband Radio Service (CBRS) wireless testing on a market trial license with the Federated Wireless Spectrum Controller, a spectrum access system (SAS). The testing indicates that Midco's LTE network can communicate with the SAS for the purpose of dynamic spectrum sharing.
The FCC requires SAS systems to manage and assign spectrum on a dynamic, as-needed basis across three tiers of users to increase spectrum efficiency within the CBRS 3.5 GHz spectrum band. Midco tested with the Federated Wireless Spectrum Controller at three sites in rural Minnesota and North Dakota, covering approximately 1,348 rural residents and businesses. The test indicated that the Telrad equipment - both base stations and customer premises equipment (CPE) - could communicate with the Spectrum Controller to request spectrum and that the SAS could successfully assign that spectrum.
The final FCC SAS testing and verifications are wrapping up, making way for initial commercial deployments. Midco expects to be ready to immediately deploy high-speed fixed LTE wireless broadband throughout its rural footprint, providing rural customers with speeds of up to 100 Mbps downloads and 20 Mbps uploads without any data caps.
In 2018, Midco began offering fixed wireless services and was provisionally awarded by the FCC approximately $38.9 million in the Connect America Fund (CAF) Phase II Auction. The funding is intended to help Midco pass more than 100,000 additional homes with high-speed, fixed wireless broadband. Midco's CAF commitment is only one phase of its Midco Edge Out strategy in which it "edges out" high-speed Internet from its fiber backbone in urban areas. Midco Edge Out is intended to help close the Digital Divide using fixed wireless technology.
Midco partnered with Telrad Networks to provide its fixed wireless LTE network. Telrad is a provider of TD-LTE solutions in the sub-6 GHz market.
For purposes of the market trial testing, Midco and Telrad worked with Federated Wireless. The Federated Wireless Spectrum Controller is designed to deliver software-defined spectrum through a cloud-based SAS, protect federal incumbents with a redundant network of Environmental Sensing Capability (ESC) sensors, and provide lifecycle management tools with real-time visibility for CBRS services.
"Midco provides an ideal example of how shared spectrum can cost-effectively deliver secure high-speed mobile services in rural areas that have been hard to reach in the past," said Iyad Tarazi, president and CEO, Federated Wireless. "We are proud to partner with Telrad to support Midco with an end-to-end CBRS solution for delivering the latest wireless technology to their customers."