Belkin Intros Mobile Video Box, App
Jun 21st, 2012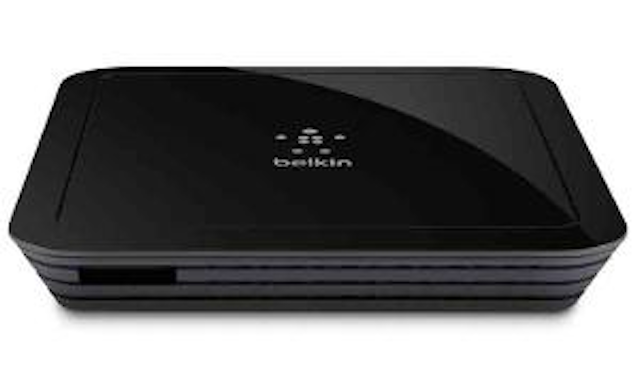 Belkin
has announced a new way to watch, record, and experience TV content at home or on the go with @TV. It's designed to work over WiFi or a 3G/4G network and allow users to access all content from their home theater on tablets, smartphones, and laptops.
It's designed to work with SD and HD programming and to connect and control multiple sources, such as a digital cable box, satellite receiver, or DVD player. It features a channel guide built-in WiFi, and can record live TV directly to a mobile device for viewing when not connected to WiFi or a data network.
The mobile app is available for both iOS and Android platforms from the
Apple
App Store and Android Market. It's expected to be available in mid-July.