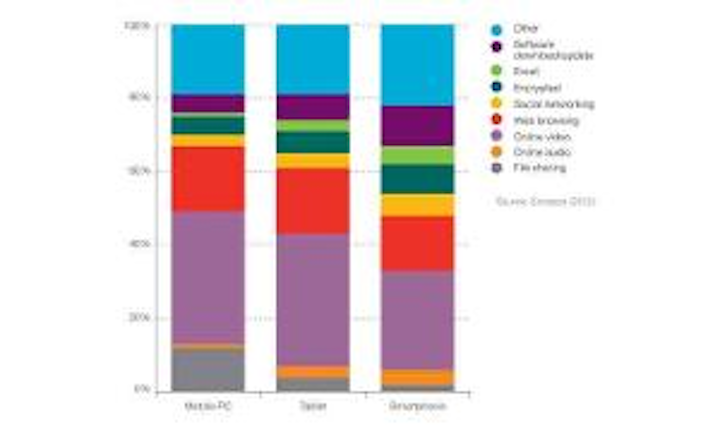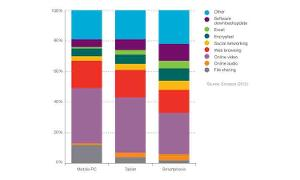 Mobile data traffic by device type
The latest
Ericsson
(NASDAQ:
ERIC
) Mobility Report indicates that approximately 40% of all phones sold in Q3 of 2012 were smartphones. Data traffic doubled between Q3 2011 and Q3 2012 and is expected to grow at a compound annual growth rate (CAGR) of around 50% between 2012 and 2018, driven mainly by video.
Ericsson's research indicates that online video is the biggest contributor to mobile traffic volumes, constituting 25% of total smartphone traffic and 40% of total tablet traffic.
Total mobile subscriptions are expected to reach 6.6 billion by the end of 2012 and 9.3 billion by the end of 2018, not counting machine-to-machine (M2M) subscriptions. Overall, global mobile penetration reached 91% in Q3 2012, and mobile subscriptions now total around 6.4 billion. Mobile subscriptions have grown by around 9% year-on-year and 2% quarter-on-quarter.