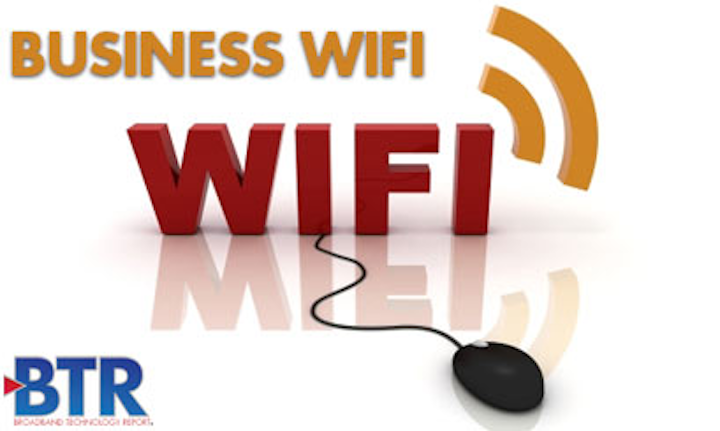 By Brian Hanchey, CommScope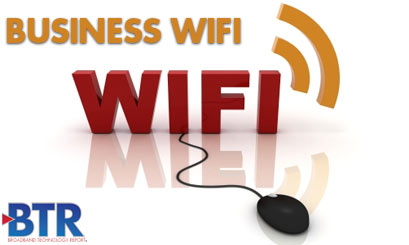 Cable Business Services in the Wireless WorkplaceToday's wireless devices are changing how companies compete. To achieve and sustain productivity in a marketplace that is becoming less dependent on tethered phones and computing devices, today's executives are making sure their employees have fast, reliable indoor wireless connectivity throughout the building. Best efforts for indoor wireless coverage are often no longer good enough. The bandwidth required by modern wireless devices demands a more dedicated approach to both in-building wireless and WiFi networks.
What does that mean for cable operators providing business services, particularly in-building structured wiring?
Consider what is driving the requirements for indoor wireless:
Mobility Generation - Constant connectivity is the beating heart of the Gen Mobile lifestyle. But next-generation mobile device users are taking wireless well beyond simple connectivity, consuming more and more bandwidth with applications such as video streaming. Cisco's Visual Networking Index (VNI) from February reported some staggering facts about mobile data traffic:
Global mobile data traffic grew 69% in 2014.
Last year's mobile data traffic was nearly 30 times the size of the entire global Internet in 2000.
Mobile video traffic reached 55% of total mobile data traffic in 2014.
497 million mobile devices were added in 2014. Smartphones accounted for 88% of that growth.
4G connections generated 10 times more traffic than non-4G connections.
Since we know that about 80% of all wireless data traffic is generated indoors, the need for indoor wireless coverage is increasing as mobile data traffic is set to grow tenfold by 2019.
BYOD - It's more than a fad. The trend has gone mainstream. A typical BYOD (bring your own device) employee uses at least three connected devices at work. The average person touches his or her mobile device 110 - 150 times per day. That number increases dramatically for multiple-device owners - and just wait until their watches run apps! As employees find creative ways to create and consume data, companies must support a growing variety of wireless devices and services.
An App for Everything - Smartphones are beginning to usurp traditional devices such as laptops. Phablets contain the power of a tablet with the functionality of a cell phone. At the same time, more employees are relying on company-specific apps to complete work-related tasks. In 2015, mobile app projects will outnumber native PC projects by 4 to 1. The buzz around apps utilizing wearable (sometimes called "invisibles") health monitors alone is already driving innovation in health-related apps.
Internet of Things (IoT) - Some reports estimate that IoT will be responsible for adding 30 billion connected devices to the Internet over the next 5 years. Networks will be required to support connectivity whether it is WiFi or cellular.
How can a cable operator address these wireless trends? The key to success lies in rethinking how you view wireless connectivity. Your perspective must change from outside-in to inside-out. By ensuring that offices and properties are cost-efficiently wired for wireless first, your organization can be positioned to sustain increased levels of productivity and performance. Here are three primary considerations for deploying the right in-building solution:
Hardware Scalability - Companies must change how they support work-related activities that demand greater bandwidth and tighter security. Companies that establish a dedicated in-building wireless system now will be well-positioned to maximize the many talents of the incoming Gen Mobile workforce. Finding a solution that meets current needs but scales easily for future demand can be a major cost-saver down the road.
Flexible Interoperability - Enterprise IT personnel struggle to keep up with the increasing diversity of mobile devices and the strain they place on local networks. They also often must support multiple network operators and technologies from one indoor network. Laying out the proper architecture that prepares the network for all technology requirements is critical. Interoperability will help the network adapt quickly to future needs.
Future-Ready Capacity - Behind every well-designed wireless network is the wired backhaul network providing connectivity to the switch. This is especially true in the building, where high-speed cabling to the antenna or access point is essential. Wiring buildings with the latest copper and fiber technologies enables future speed demands to be met today without rip-and-replace projects in the future. The most advanced buildings today deploy CAT-6A Ethernet cabling to support high-speed WiFi and next generation in-building wireless systems.
In-building wireless networks are no longer just about coverage. With approximately 80% of all traffic on cellular systems occurring indoors, in-building networks are capacity enhancement vehicles, too. You will need more capacity to provide the throughput speeds that your users demand. The ultimate goal is to ensure the network infrastructure has been planned accordingly.
Brian Hanchey is the product manager for CommScope's copper apparatus portfolio. Reach him at brian.hanchey@commscope.com.