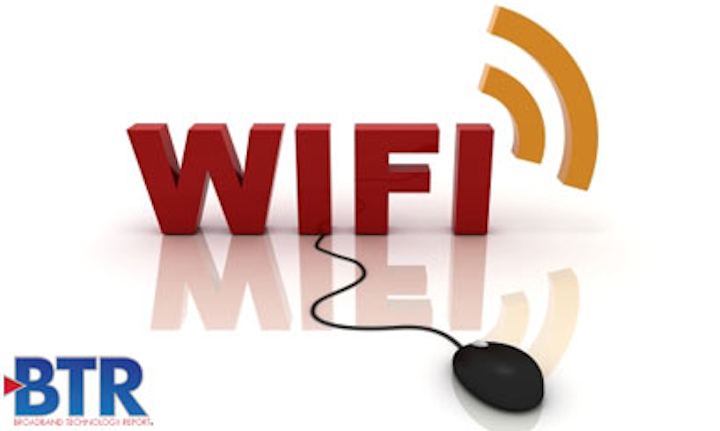 ARRIS announced an addition to its gigabit whole-home mesh portfolio, the SURFboard mAX AX6600 Mesh WiFi 6 system. The SURFboard mAX (AX6600) is intended to complement the SURFboard mAX Pro Mesh WiFi 6 System (AX11000) and SURFboard mAX Plus Mesh WiFi 6 system (AX7800), offering a range of options for whole-home WiFi coverage.
The SURFboard mAX system features a tri-band WiFi 6 mesh design with two routers, each designed to deliver 6.6 Gbps and a total coverage area of up to 5,500 square feet. Its third band, with 4x4 WiFi 6, provides dedicated backhaul.
"SURFboard mAX represents the whole-home coverage and gigabit speeds that consumers expect from our flagship WiFi portfolio in a new performance tier designed to meet the needs of an even greater range of consumers," said Evan Groat, senior vice president, Home Networks Retail Products Group, at CommScope (which recently acquired ARRIS). "Now people upgrading their home network have a new, powerful and stylish option to support their ultra-high-definition 4K content, high-performance gaming, and connected lifestyle for years to come."
The SURFboard mAX AX6600's software is designed to work with Amazon's Alexa to manage the system's guest WiFi, pause and unpause WiFi access, and schedule specific WiFi access times.
The SURFboard mAX system is being shown at CES 2020 in Las Vegas, alongside the SURFboard mAX Pro and SURFboard mAX Plus.
Other features include:
16 spatial streams (8 per unit) for simultaneous 4K, VR, and HD video streams
Four 1-Gigabit Ethernet ports (2 per unit)
Quad-core ARM-A7 Cortex processor
The SURFboard mAX AX6600 Whole Home mesh system is scheduled to be available in Q2 of 2020 in retailers nationwide. The SURFboard mAX AX6600 will also be available as a stand-alone router in Q2 2020.