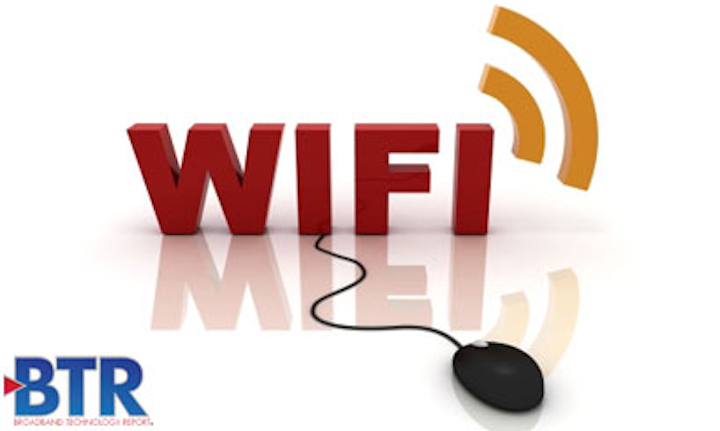 WOW! (NYSE:WOW) announced the availability of the company's Whole-Home and Whole-Business WiFi solutions in Dothan, AL, and Newnan, GA. WOW! operates as NuLink in Newnan.
Both of WOW!'s Whole-Home and Whole-Business WiFi solutions use the eero mesh WiFi system for reliable connectivity throughout the entire home or office. Instead of using a single router, the solutions are customized to every home or business using multiple eero access points (APs), learning the space, devices and network usage. In addition, the new mesh network solutions provide increased security.
Whole-Business WiFi also offers features such as allowing guests to scan a unique QR code to join the business' guest network, eliminating the need to type in a network name and password. WOW!'s new mesh network solution is also more secure, isolating devices from each other and from the business' main network, protecting business transactions for safer connectivity.
 "With Whole-Home and Whole-Business WiFi, Dothan residents and businesses will no longer have to worry about slow zones, and will instead experience secure, hassle-free Internet connectivity throughout the entirety of their home or business," said Teresa Elder, CEO of WOW!. "Whether it's streaming sports from the living room or video conferencing in the office breakroom, WOW! customers in Dothan will now experience our fastest, most reliable, and most secure WiFi for all their devices, no matter where they may be."
WOW!'s Whole-Home and Whole-Business WiFi solutions are set up by a WOW! technician, who will customize the WiFi network to a home or business' specific needs.
Whole-Home WiFi and Whole-Business WiFi can be bundled with WOW!'s other residential or business services, including several Internet, TV and phone packages. For Whole-Home WiFi, WOW! offers Internet speed tiers of up to 100 Mbps, 200 Mbps, 500 Mbps and 1 Gbps.