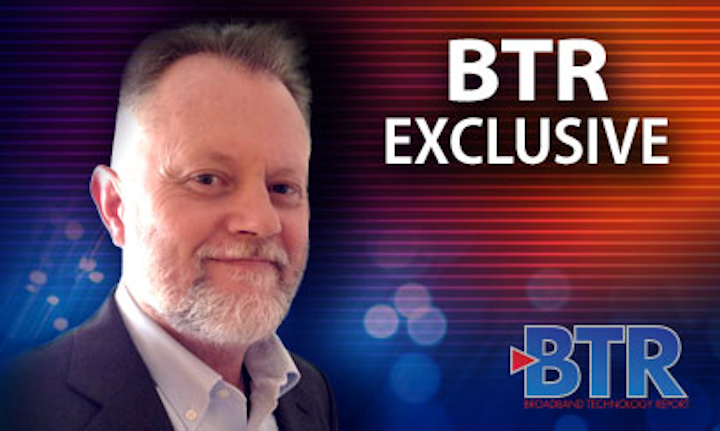 Efforts to improve broadband access in the nation's unserved and underserved rural areas have been gathering steam. The work encompasses technology solutions - mainly wireless - as well as industry research and additional funding at the federal level.
CBRS
Ubicquia, a provider of network and IoT platforms for smart cities, and Altiostar, a provider of open virtualized radio access network (vRAN) technology, announced an expansion of their partnership to integrate Ubicquia's new Ubimetro streetlight-powered small cell for Citizens Broadband Radio Services (CBRS) spectrum with Altiostar's Open vRAN software. The Open vRAN-integrated Ubimetro small cell is designed to be compatible with more than 50 million existing streetlights across the United States and to allow municipalities, utilities, wireless Internet service providers (WISPs) and mobile network operators (MNOs) to expedite service deployments at a low total cost of ownership (TCO).
"With the FCC allocating $4.9 billion to accelerate rural broadband, our new Altiostar vRAN-enabled CBRS Ubimetro small cell with fiber and DOCSIS backhaul will enable wireless Internet service providers to leverage local fiber and cable infrastructure to close the digital divide," said Ian Aaron, CEO of Ubicquia. "With more than 750 independent cable operators and 2,000 municipally owned utilities, our new Ubimetro CBRS small cell solves the site selection, power and transport issues that will facilitate local broadband partnerships that will connect the unconnected."
Fixed wireless
In northeast Oklahoma, Nextlink Internet is breaking ground on a fixed wireless/fiber-optic network to provide high-speed Internet for residential and business customers in Enid and surrounding areas. The new service is expected to be available by the end of 2019. Residential plans will start at $49.95 per month and business plans at $79.95 per month.
Nextlink Internet, based in Hudson Oaks, TX, is a provider of high-speed internet and voice services to residential, business, institutional and government customers in mostly rural and small-town areas. The company uses a mix of fixed wireless as well as fiber-optic network technologies to deliver Internet access. For residential plans, speed plans go as high as 50 Mbps, with no data caps or limits, and business customers can design custom links as high as 1 Gbps.
In 2018, Nextlink won a competitive bid for $281 million in support over 10 years from the FCC's Connect America Fund (CAF), which will help the company deploy broadband services to more than 100,000 homes and businesses across six states. The company also recently partnered with Microsoft's Airband initiative.
TV white spaces
Speaking of Microsoft's Airband initiative, the software giant announced that Tilson, a national network deployment and IT services firm, and SQF, a pole owner and 5G solutions provider, will perform and deliver network systems integration, pole ownership and consulting services for Internet service providers (ISPs) that are part of the Airband ISP Program.
Microsoft's Airband Initiative, which aims to extend broadband Internet access to 3 million unserved and underserved rural Americans by July 2022, uses varying combinations of TV white space technology (TVWS) along with WiFi, LTE, 5GNR, and fiber. Microsoft has worked with Tilson to provide licensing, engineering, project management, and construction services for Airband ISPs and their expansion into rural communities. Tilson's consulting team will also assist Airband ISPs with the deployment of business and operational support systems (BSS/OSS) into Microsoft Azure.
"Working with Microsoft and our ISP partners demonstrates our continued commitment to provide innovative solutions and make broadband more accessible and affordable for residents and businesses in our rural communities" said Josh Broder, Tilson CEO. "We have found significant alignment between the goals of the Microsoft Airband Initiative and our values here at Tilson, and we're very excited to be a part of the rural connectivity solution."
Research
In the research realm, a consortium of tech firms led by Mississippi-based C Spire is pushing ahead with efforts to bridge the "digital divide" through testing technology solutions, creating and building new business models, and training individuals and communities in digital skills to help improve rural broadband.
The firms, which include Airspan Networks, C Spire, Microsoft, Nokia and Siklu, met recently in Mississippi to review their progress and chart a plan to share their eventual findings, conclusions and recommendations at a yet-to-be planned Washington, DC, summit next year for broadband industry leaders and policy makers.
Formed earlier this year, the consortium has been working to deploy and test various fixed wireless technology solutions in rural areas of Mississippi, including TV white spaces, massive MIMO using 4G Band 41 LTE and 5G wireless, that could potentially be used in broadband-challenged rural areas.
Mississippi, with almost 28% of its residents lacking any broadband connectivity and less than 18% using broadband, is the primary testing ground of the group's work as nearly half of its 3 million residents live in rural areas.
C Spire is leading the effort as part of its broader Tech Movement to build a better future for the region through technology and education. "Improving broadband access and digital skills represent huge opportunities for rural areas. Every student, school and business should have the chance to reap the benefits from wider availability and adoption," said C Spire Technology Strategist Ivy Kelly.
Federal efforts
At the federal level, so far this year the FCC has authorized six rounds of funding for rural broadband from last year's Connect America Fund (CAF) Phase II auction, totaling $1.2 billion thus far. On Aug. 1, the Commission also proposed establishing a Rural Digital Opportunity Fund, which would direct up to $20.4 billion to expand broadband in unserved rural areas.