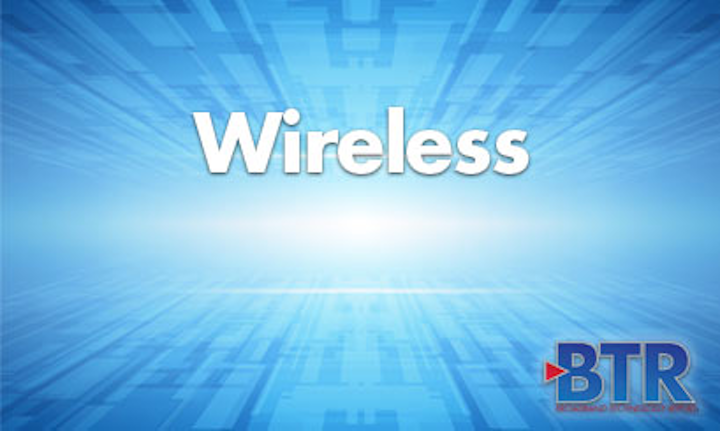 CommScope (NASDAQ:COMM) is extending its participation in the Platforms for Advanced Wireless Research (PAWR) program, which is building outdoor testbed environments for advanced wireless technology trials around the country. As part of its participation, CommScope is committing equipment and expertise to the POWDER-RENEW platform in Salt Lake City and the AERPAW platform in the Research Triangle region of North Carolina.
PAWR is a $100 million public-private partnership program co-led by US Ignite and Northeastern University and funded by the National Science Foundation and the PAWR Industry Consortium, which consists of some 30 manufacturers, wireless carriers, and academic institutions.
CommScope is providing its passive antennas and related hardware for the program, including three-band, 10-port antennas, 10-port small cell antennas, coaxial and fiber-optic cable.
"Small cells and multi-port antennas will be core elements of future wireless networks, and we are pleased to be providing our equipment in support of the innovation enabled by the POWDER-RENEW and AERPAW testbeds," said Kevin Linehan, vice president, Office of the CTO, at CommScope.
"The Platforms for Advanced Wireless Research (PAWR) program was created to advance U.S. research in 5G networks and beyond to create communications infrastructure that will enable next-generation applications, optimize network operations, and sustain U.S. wireless leadership while generating new economic opportunities," said Joe Kochan, PAWR program director and COO, US Ignite. "While we are still in the early testbed deployment stages, the program is exceeding our expectations thanks to valuable contributions from CommScope and other PAWR consortium members."
In other CommScope news, Petra Systems, which provides remotely managed networks for Smart City infrastructure, has selected the CommScope Managed Public Networks with Ruckus Wireless WiFi systems for its Petra Smart Streetlight Network Solution. The Petra portfolio for smart cities is intended to provide municipalities, utilities and transportation authorities with streetlight-based IoT networking they can use to manage adaptive street lighting, add solar power generation, and offer WiFi-based Internet access.
The smart city services the Petra Smart Streetlight Network Solution enables are intended to enable cities to reduce their lighting costs, enhance public safety, reduce greenhouse gas emissions, and provide carrier-grade WiFi services.
CommScope's Managed Public Networks provide Petra Systems with hardware, services and network management for the Petra Smart Streetlight Network Solution's IoT backbone, mobile data offload and WiFi connectivity. Featuring data center hosting, network analytics and network operations center (NOC) support, CommScope Managed Public Networks delivers throughput and uptime guarantees, authentication and billing synchronization for Petra Systems.
"Reducing energy costs is just one of the benefits of the Petra Smart Streetlight Network Solution," said Steve Rhoades, CEO at Petra Systems. "With CommScope Managed Public Network, we are able to transform streetlights into comprehensive city-wide networks that support new internet connectivity, renewable energy generation and other services that reduce cities' expenses, increase their revenues, and improve their citizens' quality of life."
The CommScope solution also includes wireless access points (AP) by Ruckus, wireless access gateways deployed in carrier-grade data centers, and virtual private network infrastructure for secure connections.