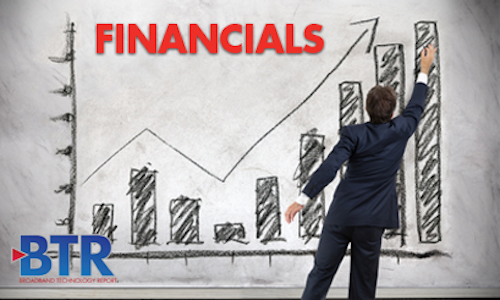 Second quarter financial news for the cable industry packed quite a punch, with Harmonic (NASDAQ:HLIT) announcing that it had signed a  four-year CableOS software license agreement with Comcast (NASDAQ:CMCSA), worth about $175 million. 
The deal covers CableOS virtualized headend software for use within the Comcast-owned footprint. It does not cover hardware appliances like Distributed Access Architecture (DAA) nodes and centralized architecture CMTS shelves. Future additional purchases of Harmonic products in these categories earn credits that can be deducted from a software license fee. 
"This is a fantastic deal for Harmonic. The baseline financial terms speak for themselves. There are substantial incentives for our companies to do additional business together. This is a powerful validation of our CableOS innovations, of Harmonic's ability to execute, and of our vision of where the market is headed," said Patrick Harshman, CEO, Harmonic, noting that Harmonic signed a separate $55 million CableOS contract with another international cable operator. CableOS is now commercially deployed by 16 cable operators with 780,000 connected cable modems at the end of the second quarter.
In other Comcast news, CEO Brian Roberts said he was "really pleased" with the "continued successful execution" of the company's strategy. He noted that Comcast has 55 million customers in many of the world's "most attractive markets." Each of these customers is generating $111 in revenue each month.  Across Sky and cable, there were 456,000 new relationships added during the quarter.  In the United States, connectivity businesses generated almost 10% growth in revenue and are on track to deliver the 14th consecutive year of more than 1 million broadband net additions.
Charter Communications (NASDAQ:CHTR) reported a net gain of 200,000 customer relationships during the second quarter, and customer growth of nearly 4% over 12 months.  The company gained 250,000 Internet customers and added 208,000 mobile lines.
"Our core connectivity business is strong. We continue to execute well, and we continue to benefit from consolidating cable operations under our centralized operating strategy in the ways we expected, including lower customer churn, fewer service transactions per customer and improving customer satisfaction," said Tom Rutledge, CEO, Charter.
Rogers Communications (TSX:RCI.A) CEO Joe Natale called the second quarter "pivotal" for the company and for the Canadian wireless industry. "We continue to deliver strong fundamentals, and it is from this position of strength that we introduced fundamental changes to our wireless offering."
Natale mentioned three main objectives: drive growth; get ready for 5G by shifting the value proposition from capped data to focus on quality and capability of the service; and redefine industry economics around better equipment financing.
Rogers introduced unlimited data plans with no overage fees; 365,000 subscribers are already on the new plans. Two-thirds of the customers who migrated chose to upgrade their plan and are spending more; and one-third are spending less. Overall, these customers are using 50% more data. "This is impressive growth in just six short weeks," Natale said.
Rogers also introduced 24- and 36-month device financing. "We have made it instantly more affordable for Canadians to purchase the latest devices any day of the year at zero dollars and interest free," Natale said. In the first two weeks after these options were introduced, 50% of customers chose the 36 month plan. 
Natale also noted that the company has made "significant headway" on its 5G roadmap. Rogers has begun deploying 600 MHz capable radio equipment and will deploy 600 MHz spectrum later this year. It has secured 52 of 64 available licenses in every province and territory. Also in the news, Rogers has partnered with Ryerson University to open a national center for cybersecurity and has joined with Communitech to create a 5G innovation lab in Waterloo.