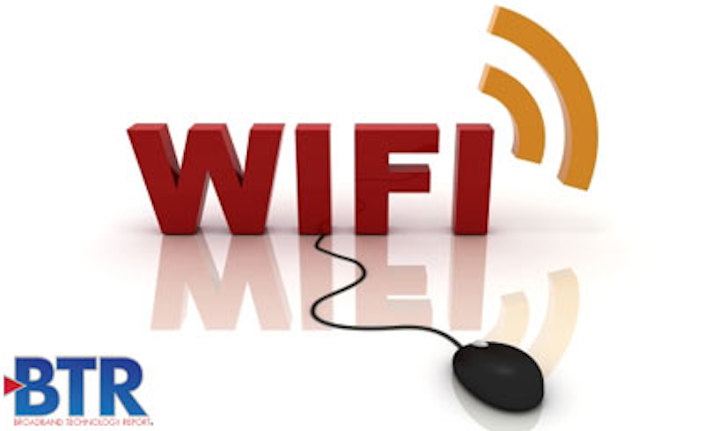 The Wi-Fi Alliance has released Wi-Fi Certified Data Elements, a standardized approach to WiFi network diagnostic data collection. The goal is to provide more visibility into WiFi networks so that providers can offer better quality of service.
This is done by utilizing a standardized model for delivering 130 WiFi-specific key network performance indicators, including the speed data moves across a wireless network, airtime necessary for devices to perform as expected, and retry rates between a WiFi device and access point (AP). With a consistent approach to data collection, service providers will be able to understand WiFi network conditions better, more rapidly obtain and analyze data, and more efficiently respond to customer issues, the Wi-Fi Alliance said.
"Wi-Fi networks have gained complexity due to the number and types of connected devices," said Kevin Robinson, VP of marketing, Wi-Fi Alliance. "Wi-Fi Data Elements provides greater insight into WiFi network behavior so that service providers more quickly diagnose issues and deliver better customer service, even as WiFi user device types and numbers increase."
Wi-Fi Data Elements is part of the Wi-Fi Certified portfolio and will be foundational to self-organizing, multiple access point, Wi-Fi Certified EasyMesh networks, the Alliance said.
"ASSIA has been defining advanced WiFi data models to remedy the lack of sophisticated and common data collection and control schemes in WiFi," said Tuncay Cil, chief strategy officer, ASSIA. "Wi-Fi Alliance has provided a forum to collaborate with other industry pioneers to standardize these new data models. Wi-Fi Certified Data Elements lays the groundwork for a large ecosystem of technology companies to develop new data-driven applications using the information available on a WiFi network."
CableLabs worked with the WiFi Alliance on the development of Wi-Fi Certified Data Elements, particularly since reliable WiFi is crucial to the deployment of 10G. Josh Redmore, lead architect wireless research and development, CableLabs, said that the released standard addresses many of the WiFi PNM-related pain points that have been identified by the cable industry.
Among the challenges he mentioned are a lack of visibility into customers' WiFi networks, the "exorbitant" cost associated with troubleshooting WiFi, either a lack of or overabundance of data, and lack of good options.
More specifically, Redmore said that the cable industry wastes more $1 billion annually on troubleshooting residential WiFi and that two-thirds of their customer complaints are WiFi-related. As for data, the new standard will focus in on the information that is important for troubleshooting. WiFi PNM solutions to this point have been proprietary and have involved costly technology. They also have been "too restrictive" in analytic capabilities, Redmore said.
Since the Wi-Fi Certified Data Elements code is open source, there is no proprietary equipment so that cable operators can work with their own vendors to have the code implemented and certified on customer premises equipment (CPE). The focus of the protocol is rapid collection of a few KPIs that have been determined to be the source of a majority of customer issues. The scheduled and asynchronous data transmission gives "unprecedented visibility" into WiFi network performance, Redmore said.
"In many cases, operators will be able to detect and quickly fix WiFi-related issues remotely before customers even notice there's a problem - saving both time and money that would otherwise be wasted in troubleshooting efforts later on," Redmore said.