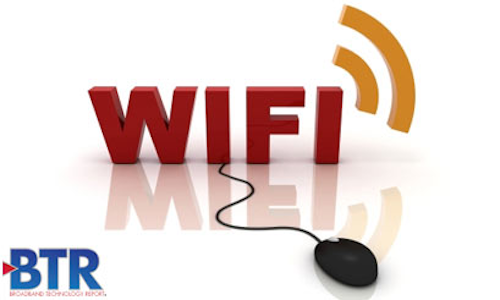 Ruckus Networks, now part of CommScope (NASDAQ:COMM), announced two new products to complement its multigigabit access network portfolio. The Ruckus R750 WiFi 6 access point (AP) and ICX 7150-C10ZP switch are intended to address the capacity crunch experienced by schools in the transition to digital learning.
By 2022, most primary and secondary schools are expected to deliver 50% of their curriculum digitally. As schools undertake the transition to digital learning, WiFi networks are quickly overtaxed due to initiatives such as 1:1 computing, bring your own device (BYOD), as well as the simultaneous growth of IoT sensor networks for building automation and security. The pervasive use of video for digital learning, online collaboration and campus safety puts more capacity demand on WiFi networks.
Ruckus' 4x4:4 R750 WiFi 6 AP and accompanying ICX 7150-C10ZP multigigabit access switch, along with CommScope's power-over-Ethernet (PoE) cabling, are intended to meet the capacity and requirements of a digitally enabled school.
The Ruckus converged multigigabit network for schools and other capacity-challenged environments includes:
Ruckus R750 Access Point (new) - A dual-band, 4x4:4 (5 GHz) + 4x4:4 (2.4 GHz) with embedded IoT radios (BLE, Zigbee) and 2.5 GbE support. The R750 is designed for high client-density classroom environments and supports the WPA3 WiFi security standard.
Ruckus ICX 7150-C10ZP Access Switch (new) - A 10-port fanless switch with 1, 2.5, 5 and 10 GbE access ports, four of which are PoE-enabled with up to 90W. Like all Ruckus ICX switches, the ICX 7150-C10ZP can be stacked with other ICX 7150-family switches within a single wiring closet or across closets or classrooms.
Ruckus SmartZone Network Controller - Physical or virtual converged management appliances used to manage Ruckus APs and switches through a single interface. SmartZone Network Controller is available as a unified management platform for the ICX7150 and R750.
Ruckus IoT Controller - A virtual controller, deployed in tandem with a Ruckus SmartZone network controller, that performs connectivity, device and security management functions for non-WiFi devices.