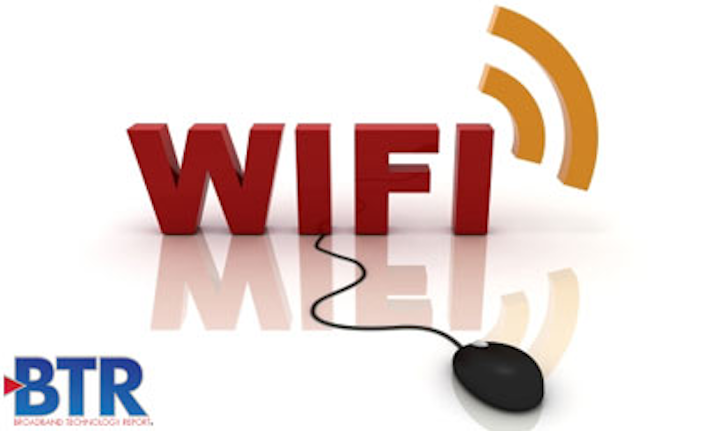 The promise of 10G is certainly about faster broadband speeds, but it also is about how customers will be able to enjoy the 10G experience on whatever device he or she chooses to use. This means making WiFi the best it can be. As such, CableLabs last week revealed Dual Channel WiFi.
"This delivers both a stronger, faster and more reliable connection to the end user, not only to the modem, but to the end device," said Belal Hamzeh, CTO, CableLabs. "That is where the customer is enjoying the experience."
Today, customers have multiple devices connecting to the WiFi access point. All of them are competing for their fair share of the bandwidth, which can translate to the performance and user experience being impacted. All of the traffic goes over the channel in both directions and must wait until there is bandwidth available. If someone tries to stream a video to their tablet while they are uploading pictures to the cloud, then the video might experience delay, buffering, pixilation or screen freezes.
With dual channel WiFi, congestion is alleviated because a channel can be allocated to a particular type of traffic. Video traffic, for example, can be offloaded to a secondary channel. The primary channels could still be used for both upstream and downstream traffic, but the secondary channel is not only just downstream, but specifically for video. "This improves the overall WiFi and what a customer experiences," Hamzeh said.
While the end device needs to support dual channel WiFi to leverage the benefits specifically, legacy devices will benefit as well. Offloading some of the traffic in the home network to a secondary channel will reduce congestion to all devices.
"The (primary) channel is no longer highly congested, and there is a bigger chance to access the needed airwaves," Hamzeh said. "Everybody benefits. Customers are not seeing pixilation and problems with their congested home network … the operator does not have to respond to (as) large (a) number of calls." Hamzeh noted that 15% of customer calls currently are WiFi-related, which costs the cable industry upwards of $600 million in annual support costs.
Tests indicate a "radically" improved multi-user experience, which enables smooth gameplay. In tests, data transfer speeds increased up to 12 times, and airtime efficiency increased 50%, depending on the download speed of the application.
Dual channel WiFi has been tested on various AP and client platforms, including RDK-B, RDK-V, Ubuntu, Windows, MacOS and OpenWrt (co-implemented by Edgewater Wireless).
"More devices are coming to the market, with dual selectivity. The devices can connect on two channels at the same time. Dual channel will leverage those devices and optimize connectivity," Hamzeh said.