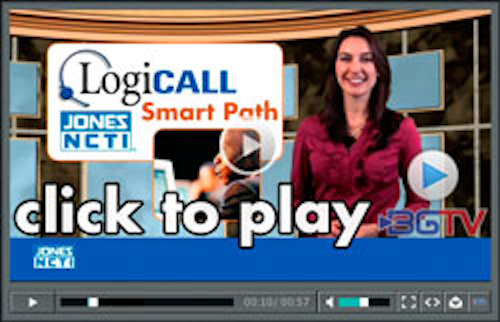 The Cable Show TECH-LIVE Revisited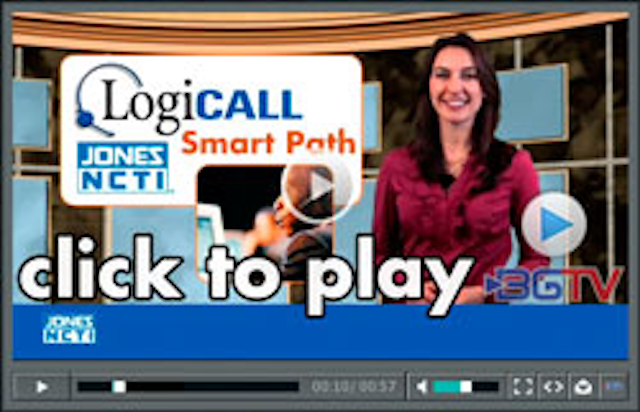 With three days of VideoCasts, news from over 30 companies and 9 individual interviews with the hottest hardware companies, software companies and even some perspective from one of North America's largest MSOs, BGTV's TECH-LIVE from the Cable Show brought the 2010 Cable Show to you.
Miss the show? Couldn't see everything while you were there? Revisit the Cable Show 2010 with BGTV's TECH-LIVE.
Blankom Debuts IP-Streamers

Blankom's (www.blankom.de) TWIN IP-streamer modules, SSI 108 and TSI 108, are designed for IPTV and video-over-IP headend applications. The SSI 108 and TSI 108 enable the reception and streaming of two DVB-S/S2 or two DVB-T transponders via a GigE streaming interface. Two independently selected satellite (SSI 108) or terrestrial (TSI 108) transponders can be converted into IP while a maximum of 16 single programs are available at the GigE output. Both feature two CI slots that can be cascaded, low power consumption, and remote control via TCP/IP and SNMP.
SeaChange Intros VOD Sell-Through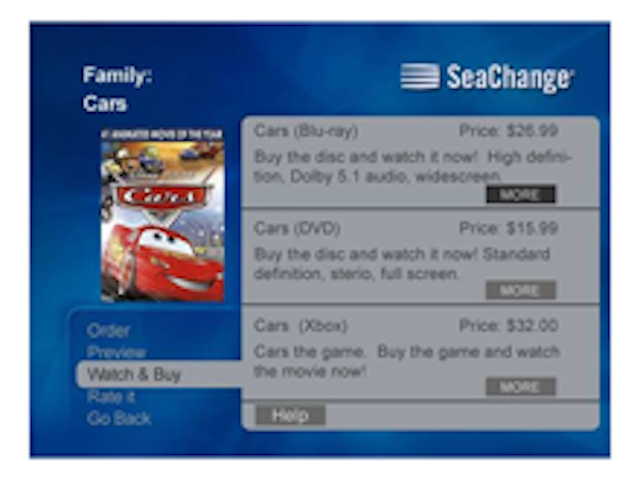 SeaChange International's (www.schange.com) Watch & Buy is a T-commerce service designed to enable cable operators to leverage their existing VOD infrastructure to sell-through DVDs and related merchandise to subscribers. It interoperates with the company's VODlink applications platform.
Watch & Buy includes a lightweight set-top application, user interface customization, and managed back-end order fulfillment. It's designed to integrate with any third-party back-end fulfillment solution.
Symbols next to select titles in an operator's VOD library indicate movies that are also available for purchase as DVDs. Other options include different formats such as Blu-Ray, purchasing an entire TV series on DVD after viewing a single VOD episode, a free VOD session with the purchase of a DVD, or movie-related soundtracks and video games.

Blonder Tongue Ships Second-Gen HD Encoders
Blonder Tongue Laboratories (www.blondertongue.com) has shipped its first HDE-2H-QAM encoder, the company's second generation of HD encoders. The HDE-2H-QAM is designed for affordable delivery of HD programs over existing coaxial networks in commercial facilities such as airports, hotels, sport/entertainment arenas, corporations, and schools/universities.
The HDE-2H-QAM accepts up to two inputs in unencrypted HDMI or component (YPbPr) formats. The encoder digitizes and MPEG-2 encodes each input into an HD-1080i/720p stream and then multiplexes the resulting two streams into one output in QAM format in the 5.75-864 MHz range. Any combination of input multiplexing is allowed, such as 2xHDMI or 1xHDMI+1xComponent. HDE-2C-QAM is identical to HDE-2H-QAM, but without the HDMI input interface--it accepts two inputs in YPbPr format only.
ActiveVideo, This Technology Team on Dynamic Advertising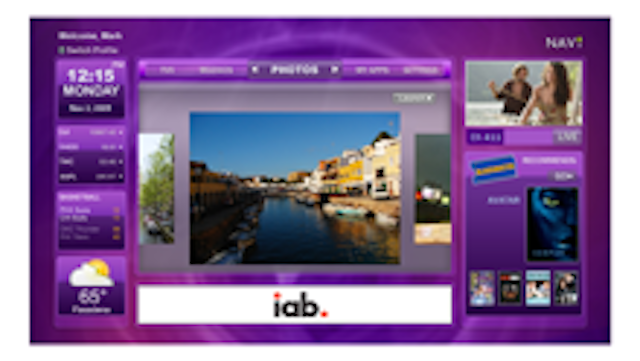 ActiveVideo Networks (www.activevideo.com) and This Technology (www.thistech.com) have teamed up on advanced VOD advertising, specifically the iVOD category.
The companies are leveraging ActiveVideo's CloudTV and This Technology's Metamore and Spotbuilder software to create an SCTE 130-compliant ad serving and delivery solution to let operators and programmers dynamically target traditional, Web-based and interactive advertising in conjunction with viewers' on-demand activity.
Jeff Miller, president and CEO of ActiveVideo Networks, said, "Our work with This Technology is intended to help operators and programmers to overcome the static nature of on-demand advertising by replacing pre-encoded ads with spots that are targeted to specific viewer interests."
The joint solution is designed to let operators insert and manage delivery of new or repurposed Web-based advertising directly to the set-top and create an accurate view of available ad inventory, including contextual information such as time, region or content.
Ericsson Debuts VOD Recommendation Interface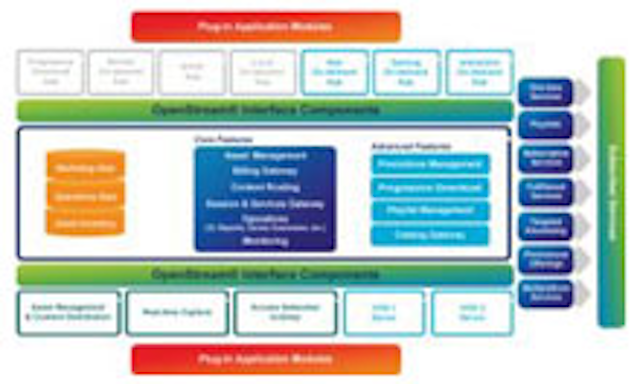 Ericsson's (www.ericsson.com) OpenStream Catalog Gateway is designed to help operators better promote the content in their VOD libraries and help differentiate their TV offerings.
The gateway is part of a complete on-demand solution that features the OpenStream Digital Services Platform. The gateway is an open interface that works with third-party recommendation engines and Web portals to provide personalized and relevant recommendations for extensive on-demand libraries. When combined with the company's OpenStream Marketing Manager, the system can present subscribers with promotions that are applicable to their personal interests.
"Recommendation technology is becoming an important component for operators to convert subscribers that are 'just browsing' into revenue-generating buyers," said Andrew Rowe, head of software product management in Ericsson's Solution Area TV.
RGB Aims for "Three Screens"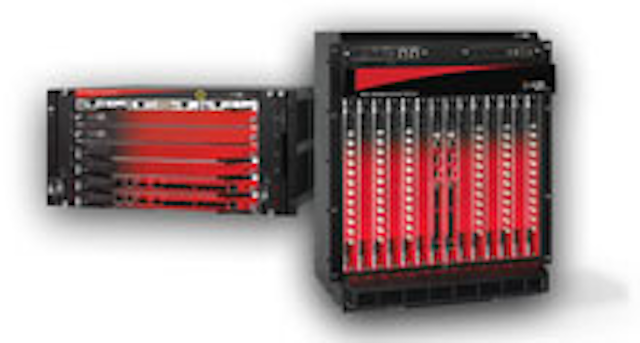 RGB Networks' (www.rgbnetworks.com) Video Multiprocessing Gateway (VMG) is designed to allow cable network operators to deliver their programming to PCs and mobile devices.
It incorporates advanced transcoding and transrating capabilities, including: transcoding MPEG-2 programs into H.264 and displaying them in appropriate formats on a PC, iPhone and iPad; transcoding an HD MPEG-2 program that consumes 15 Mbps into lower bitrate H.264 streams; transrating an H.264 HD program running at 7 Mbps so that it only uses 4 Mbps without any loss of picture quality; and transcoding an H.264 HD program into an SD program in MPEG-2.
Moto Intros "Do All" Digital Set-Top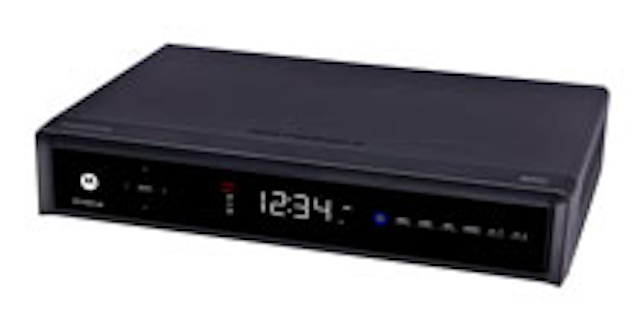 Motorola's (www.motorola.com) DCX3501-M is an all-digital, HD dual-tuner MR-DVR set-top with an integrated MoCA home networking interface. It is designed to support full 1080p60 HD output, is compatible with the company's DCT legacy software API set and is tru2way-capable. It includes an internal 500 GB hard drive, and DVR expansion is supported via the external hard disk drives (eSATA).
It offers a full front panel display and touch sensitive buttons, supports MPEG-2 and MPEG-4 AVC high-definition video, Dolby Digital Plus and Dolby Volume intelligent multi-channel audio leveling. It also supports Moto's software enhancements for 3DTV video and graphics processing in the set-top. The DCX3501-M will be available in third quarter 2010 in North America.
Miranda Touts Loudness Control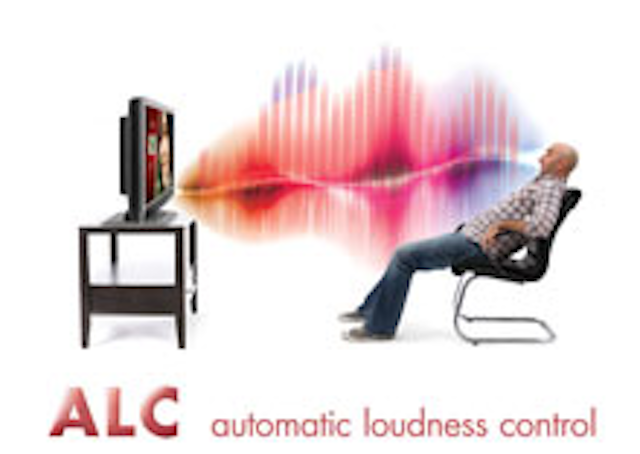 Miranda Technologies' (www.miranda.com) Automatic Loudness Control is designed to provide real-time measurement and loudness adjustment on the fly to prevent excessive channel-to-channel and segment-to-segment loudness, such as during commercial breaks.
"Channel-to-channel loudness inconsistencies have become a key issue," said Jean-Claude Krelic, infrastructure sales specialist at Miranda. "Many programs have inconsistent and incorrect Dialnorm values, which don't match the actual loudness value."
Automatic Loudness Control features loudness measurement and correction for up to 20 channels in a single 3RU frame. The product is an option for Miranda's signal processor modules and can be used in a "set and forget" mode or "segment aware" automated operation.
ARRIS Adds Media Distribution Solutions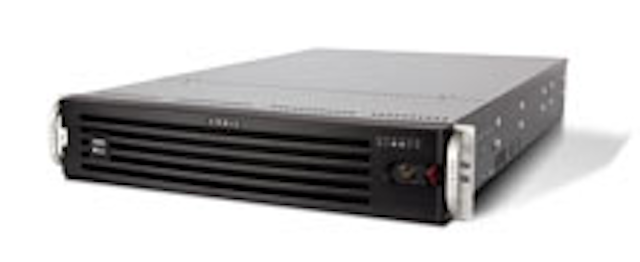 ARRIS (www.arrisi.com) has added two new products to its ConvergeMedia XMS Distribution Platform, the XMS 2K Flash and the XMS Mini. The XMS 2K Flash is a scalable content delivery device utilizing Flash solid state storage technology. It's designed for the Content Distribution Network (CDN) edge. The XMS Mini is designed to provide cost-effective VOD and advertising insertion capabilities for hospitality and small service provider deployments, like VOD in a Box.
Both run ARRIS Streaming Media Engine (SME) software, featuring support for VOD, scheduled program delivery, ad insertion, network DVR, dynamic VOD advertising, IPTV, and multi-screen video. The XMS Mini is intended for VOD environments with fewer than 10,000 subscribers. The XMS 2K is intended for large content libraries, providing disk-based content ingest, storage and delivery for the central and regional portions of service provider CDNs.
OpenTV Announces VOD Ad Management Beta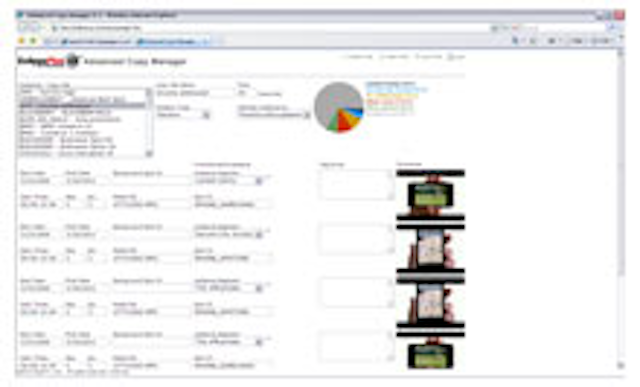 OpenTV (www.opentv.com) has announced the beta availability of a campaign management solution for on-demand advertising. Scheduled for beta release in June, EclipsePlus/xG OnDemand is designed to support the back-office requirements of dynamic VOD inventory such as short-form and long-form advertising, as well as management of copy versions and audience segmentation to provide more relevant, audience-specific advertising. It supports SCTE-130, CableLabs specifications for advanced advertising, and uses Web-based technologies to link content management, audience qualification and placement opportunities.
"There is a clear shift toward a more consumer-controlled, on-demand viewing environment. This means that operators require new ways to manage their ad inventories and to maximize how those ads are delivered," said Paul Woidke, SVP and GM, Advanced Advertising for OpenTV.
Extreme Broadband Launches Mobile Training App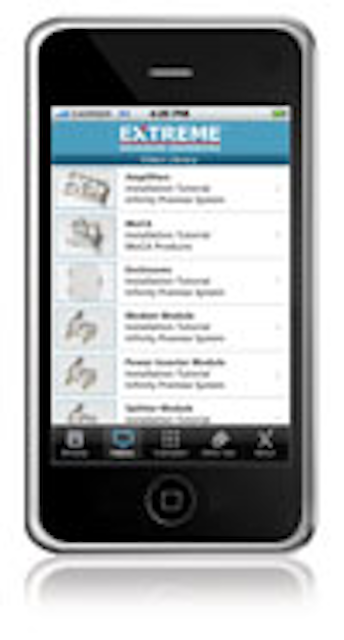 Extreme Broadband Engineering (www.extreme-broadband.com) has introduced a mobile training application for drop cable components. The app for the iPhone, iPod Touch and iPad is designed to give field technicians all the information they need on the job to browse the Extreme catalog, read installation guides and spec sheets, and play how-to videos on their smart phones. A Blackberry version is under development.
The app contains videos covering a range of Extreme products, including an installation guide for the new Infinity Premise Enclosure and a MoCA training module. It even comes with a Signal Level Calculator and a Skills Test to allow technicians to check their skills and compare scores with other technicians online. It is available at the iTunes store, using keywords 'Extreme Broadband.'
-- The SCTE's (www.scte.org) Cable-Tec Expo 2010 website - http://expo.scte.org - is live, giving full details and receiving registrations. In other SCTE news, Home Box Office and Turner Broadcasting System have joined the Society's standards setting program as part of a new campaign to expand involvement in SCTE activities to the cable content community.
-- VividLogic, a wholly owned subsidiary of SeaChange International (www.schange.com), has debuted tru2way software integrated with an optimized version of the OCAP Reference Implementation (OCAP RI). It's designed as a comprehensive tru2way solution to include all of the software components necessary for a tru2way set-top box, pre-integrated with Intel Media Processor CE Family and Broadcom 7420 SoC.
-- itaas (www.itaas.com) has completed integration and development work with Comcast on a user agent built on CableLabs' EBIF specification for use on Cisco set-top boxes. The user agent is built on the EBIF engine developed by TVWorks, a wholly owned subsidiary of Comcast. In other itaas news, Openet (www.openet.com) has integrated its eWallet Solution with itaas-developed applications designed to upsell cable subscribers in real-time.
-- BigBand Networks (www.bigbandnet.com) has expanded its set of IP video partners. The company's IP solution, which includes vIP Pass and CVEx Converged Video Exchange, has been integrated with an IP media hub from Entone, network-based program guides from Orca Interactive, digital TV security systems from Verimatrix and IPTV solutions from Western Mediabridge.