It's fun to follow the "buzz," the things that cable's tech folks are talking about and that they find exciting, but it's sometimes more interesting - and usually more informative - to look at what they're actually
doing
. And what they were doing this year revolved largely around advanced video.
A quick (OK, maybe not so quick) look back over 2010's news indicates that cable's top three tech efforts for the year were
IP video
,
VOD/on-demand
, and
gateways/whole home networking
.
IP video
is kind of a "gimme" in that it encompasses so many different subsets: video over DOCSIS, streaming video, multi-screen plays, tru2way, EBIF, and on and on. For examples, check out some of our recent news about
SeaChange
,
RGB
,
Ericsson
, and
TV Everywhere
.
Video on demand (VOD)
remains a busy arena, despite the fact that it's no longer new. Much of this has to do with its expansion into mobility and onto multiple screens, as with
Comcast
's Xfinity
and
even over-the-top (OTT), as noted by analyst house Research and Markets
.
Another bit of research commissioned by Avail-TVN
indicates that VOD helps make the rest of an operator's offerings more enticing.

Closely related to VOD,
gateways and whole-home networking
got huge play this year, with
CableLabs
' IPv6 Interop in November
and scads of products at Cable-Tec Expo from such vendors as
NDS
,
ADB
,
Motorola
,
SeaChange
, and others.
For more (LOTS more) about each of these topics at BGR, go to:
Attention Vendors!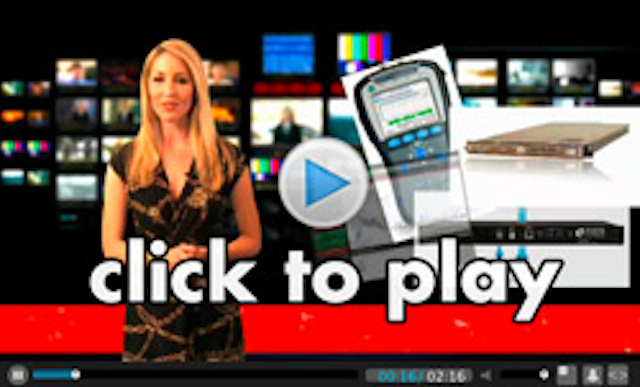 Have you introduced a new product in the last 12 months and need to promote it? If so, check out this video that announces BGTV's (soon to be BTTV's)
New Product Showcase 2011
— a 5-7 minute newscast delivering info about some of the hottest products via
web video broadcast
and featuring BGTV's own Guerin Austin.
This sponsored video will be certain to increase your visibility. Video is the hottest application on the Internet. Take advantage of it now by reserving your clip — or clips — in BTTV's
New Product Showcase 2011
.
To see the informational "video brochure," click on the video to the right
! Or, you can contact Rob Stuehrk at (303) 805-8004 or
rob@broadbandtechreport.com
. It's an inexpensive way to make a fast impression on your buyers.