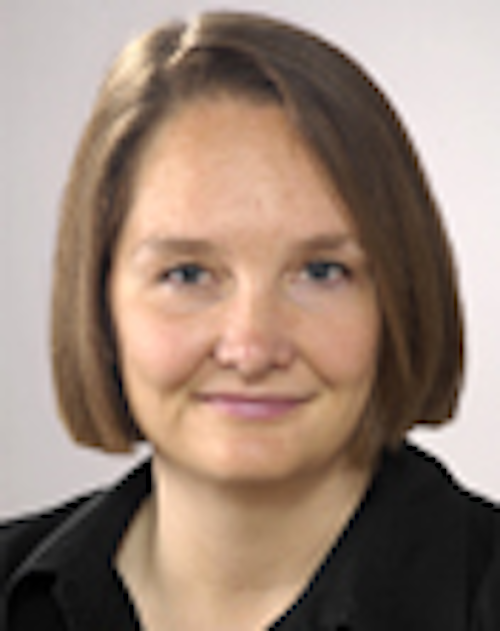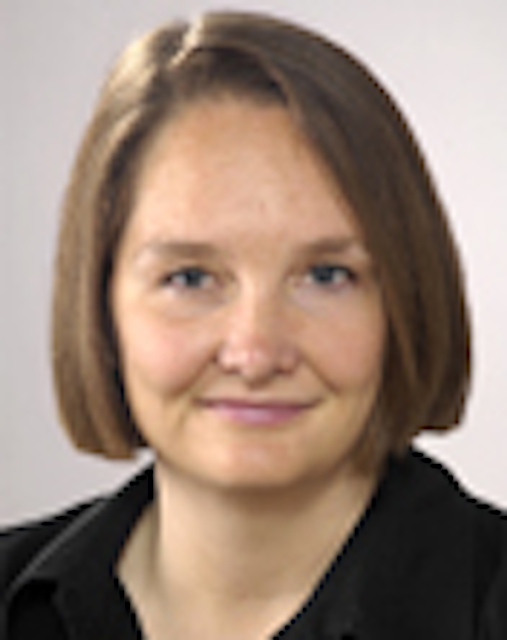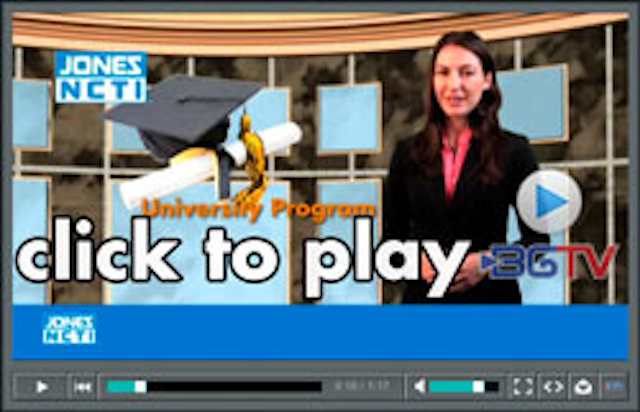 For years, the cable industry has cited advanced advertising as a significant area for growth to expand on the profit potentials of its video services. Advertisers are demanding new ways to surgically target subscribers based on factors like specific viewing preferences and demographic data. They're also keen to see the day when it's a widespread reality where TV viewers use their remotes to click on ads for more info or even order an advertised product, not unlike the way consumers currently interact with Web ads.
On the engineering side, a key challenge has been creating a comprehensive, end-to-end environment where advanced advertising solutions – and all sorts of interactive TV solutions, for that matter — work nicely across both Cisco (www.cisco.com) and Motorola (www.motorola.com) platforms. Then there's the reality that a lot of older set-tops are humming nicely along out there in many subscribers' living rooms. Advanced advertising rollouts must ensure those older boxes can join in on the fun, no matter their aged processing and graphics abilities.

Add in countless other technical issues that can only be addressed by a careful and measured approach to standardization efforts, and it's apparent why the whole thing hasn't exactly been a speedy process. (Of course, CableLabs, Canoe Ventures and SCTE are at the forefront of helping to drive development and deployment of new advanced advertising technologies and services. For some of the more recent standardization news related to advanced advertising as well as interactive TV in general — including work on EBIF — visit http://cablelabs.com/news/pr/2010/10_pr_Adlab_InnovationLab_021110.html and www.canoe-ventures.com/press21.html.)
On the business side of the fence, a primary problem has been the recession migraine, which has not only reduced spending by advertisers, but also created uncertainties about how much they'll truly shell out for advanced advertising. The question is: If advertisers won't pay, then what's the point of building it anyway?

Removing Roadblocks
Despite obstacles and vocal critics — including some that even say that TV-based advertising is experiencing a slow death at the hands of more nimble and targeted Web-based advertising – the cable industry continues to move forward on trials and other efforts to determine the best ways to "personalize" advertising within various types of TV programming – including on-demand. Advertising within VOD programming has an innate potential to reach targeted audiences, and operators are exploring technologies that make the process more dynamic and agile.
For example, back in December, SeaChange International (www.schange.com) announced that its AdPulse On Demand solution for on-demand ad insertion was being tested using Comcast Media Center's (CMC) VOD content distribution platform, which reaches more than 35 million VOD-enabled households across the U.S. Sunflower Broadband, the Lawrence, Kan.-based cable operator, and HealthiNation, which produces education and lifestyle programs, agreed to participate in the initial field trials that followed several months of lab testing at the CMC.

"Sunflower Broadband has been successfully using dynamic VOD advertising for the past three years on its local content platform," Rod Kutemeier, GM of Sunflower Broadband said when the trial was announced. "We're excited to be a part of this test using a national on-demand platform, which we hope demonstrates that using this advanced technology enhances the business model for on-demand and makes our customers' viewing experience more personalized and relevant," said Rod Kutemeier, general manager, Sunflower Broadband.
SeaChange says it AdPulse System removes some of the roadblocks that have previously limited VOD advertising's ability to capture more dollars. Ads and content are separate until playout, ads are tracked separately, ad placement decisions are made dynamically at playout, and ads are spliced into content at playout.
Data-Driven Advertising
Just last week,
Concurrent
(
www.ccur.com
) and
FourthWall Media
(
www.fourthwallmedia.tv
) revealed that Concurrent has made a multi-year agreement with
Charter
to deliver an end-to-end interactive TV and cross-platform data management solution. This first-of-its-kind platform reportedly enables the operator to be at the forefront interactive programming as well as data-driven advertising solutions.
By utilizing FourthWall Media's EBIF platform and Event Stream Collection, Concurrent extends its already deployed VOD data solution to provide Charter with anonymous data on usage across its linear, DVR and interactive platforms.
"Leveraging this solution builds a foundation that provides advertisers with a more complete picture of audience demand and better engages consumers," Jim Heneghan, Charter SVP, advertising sales, says.
Concurrent's VP/GM, Media Data and Advertising Solutions Paul Haddad tells
BGR
that Charter has done a phenomenal job of planning and implementing a comprehensive end-to-end deployment to ensure the solution works smoothly. "It's now rolling out and has been thoroughly tested at Charter," he explains.
Speaking further, Haddad uses the following metaphor to illustrate one of the major stumbling blocks that's plagued the addressable advertising arena: "Everybody wanted to build cars of all different shapes and sizes, but didn't focus on the roads, traffic lights and infrastructure." But as operators implement planned, organized and disciplined solutions with the proper infrastructure in place, far more educated and less chaotic results will be the outcome.
Leveraging Anonymous Subscriber Data
Another vendor with recent news involving the ability to leverage anonymous subscriber data for audience addressability is
BlackArrow
(
www.blackarrow.tv
).
The company announced it has partnered with
Fox Cable Networks
to trial the BlackArrow Advanced Advertising System across the VOD content of
FX
,
National Geographic Channel
and
SPEED
. Fox is testing the ability to deliver addressable advertising to viewers in multiple cable markets and using the sales suite to customize on-demand campaigns based on factors like viewer demographics and viewing behaviors, as well as specific content on its three networks.
The BlackArrow system includes tools that leverage content information and anonymous subscriber data for audience addressability, manage business arrangements between networks and cable distributors, and modules to optimize avails using BlackArrow's Placement Opportunity Information Service (POIS).
Advertising within VOD content has traditionally had limited effectiveness because of the static nature of the ads being encoded into the VOD stream. But dynamic ad insertion (DAI) allows ads to be selected in real time, based on variable factors, such as context, content, location and time of day. To that end,
Bresnan
launched a DAI trial back in January in the Montana markets of Billings, Bozeman, Helena and Missoula using standards-based technologies that allow it to manage and deliver advertiser messages to VOD viewers. As part of the trial, Bresnan has integrated the capabilities of
ARRIS
(
www.arrisi.com
),
Avail-TVN
(
www.availmedia.com
) and BlackArrow solutions.
"This trial will grow the value of our VOD platform to both advertisers and content partners as we begin to offer a completely new advertising model. Dynamic ad insertion offers an exciting opportunity to develop campaigns that provide relevant, measurable and highly effective advertising to a growing audience and allows programmers to manage on-demand advertising inventory for the first time, while developing a whole new stream of advertising revenue," Kelly Enright, regional VP of advertising sales at Bresnan, says.
In an interview with
BGR
, Nick Troiano, president of BlackArrow, pointed out that as operators develop these types of fresh streams of ad revenue, they'll be addressing a variety of new technical and business issues as well. He stresses that the success of advanced advertising will ultimately be predicated on the user experience. And the user experience as it relates to advertising is not something ops have traditionally thought about a great deal.
Troiano puts forward the example of advanced advertising in VOD programming. What's going to be the right number of ads to keep users engaged? Should you disable the fast-forward capability? What kind of data obtained from subscribers can and can't be shared due to privacy issues? What level of targeting is going to be right for a particular advertiser to ultimately ensure the best user experience? These are all decisions that different operators will approach in different ways and they'll ultimately determine different things.
It's going to be a crawl, walk, run process when it comes to advanced advertising, Troiano says. And that means it won't replicate the Web from Day 1. "You don't want to create a stepbrother solution to the Internet," he says. Ultimately, advanced advertising is going to be a fundamental part of the whole developmental process as cable embraces the even further-reaching opportunities surrounding interactive TV at large, he concludes.
Laura Hamilton is editor-in-chief at BGR. Email her at laura.hamilton@comcast.net.