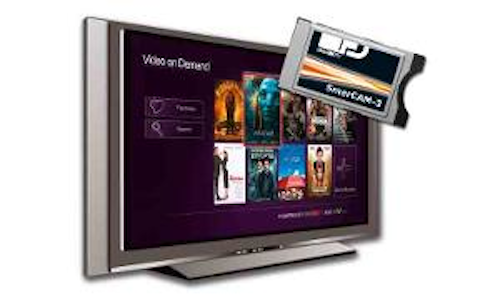 SmarDTV
and
Wiztivi
announced that they have successfully combined CI Plus and HbbTV to enable VOD for cable networks on connected TVs without using set-top boxes. SmarDTV intends to launch the first CI Plus SmarCAM with Cable VOD in 2012.
The solution demonstrated at the ANGA Cable show will use CI Plus v1.2 modules along with HbbTV v1.0 with interfacing between the application and the SmarCAM module provided using standard OIPF (Open IP forum) defined interfaces. The solution is based on open standards and will not require specific developments for each different brand of iDTV.
SmarDTV will also provide an update of its Interoperability Partner Program (IPP) kit to allow CI Plus iDTV and STBvendors to validate the compatibility and interoperability of their products with the Cable VOD SmarCAM-3.