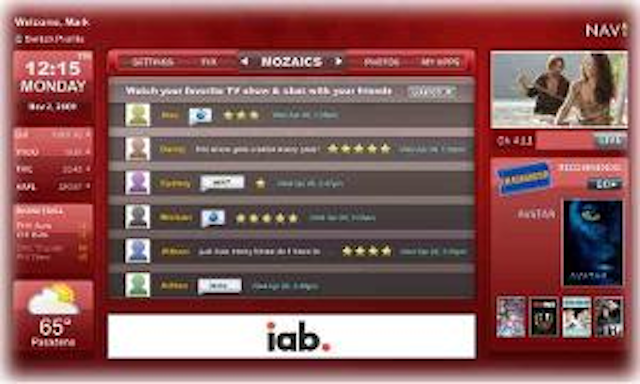 At the Cable Show in Chicago,
ActiveVideo Networks
is demonstrating how multichannel video service providers can use its CloudTV platform to deliver a unified, next-generation 'iVOD' experience to multiple screens to drive on-demand take rates.
The demo is intended to show how CloudTV can allow smartphones, tablets and standard remote controls to overcome the fragmentation and resource limitations of set-top boxes. The CloudTV-powered interface is designed for an enhanced navigation environment of personalized browsing, search, discovery and recommendations from social network friends.
CloudTV leverages content stored and processed in the network cloud to expand the reach and availability of web-based user experiences. Navigation interfaces and other applications are delivered as a single video stream to the set-top box, which passes keyclicks from standard remote controls, smartphones or tablets back through to the cloud.