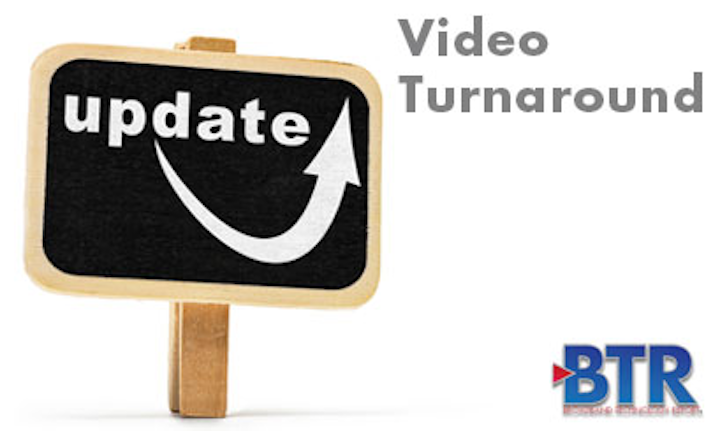 The numbers are in, and some of the biggest North American cable ops reported improvement in video additions again this quarter.
Comcast (NASDAQ:CMCSA) showed the strongest quarterly results in its video segment since the first quarter of 2007. During 4Q2015, the cable giant added 89,000 video customers. Its X1 platform has been rolled out to 30% of its customer base, with 1.1 million rolled out in the fourth quarter alone.
Overall, Comcast's cable biz added 666,000 customer relationships during the year, which is an 86% improvement vs. last year. Additionally, Comcast recently announced plans to roll out DOCSIS 3.1-powered gigabit Internet service to residential and business customers in Atlanta and Nashville in early 2016 and will follow in Miami, Chicago and Detroit during the second half of the year.
"Technology leadership will remain at the forefront as we enhance X1 and drive it deeper into our customer base, roll out DOCSIS 3.1 to deliver gigabit speeds at scale and to continue to develop solutions for more targeted advertising," said Brian Roberts, chairman and CEO, Comcast.
Time Warner Cable (NYSE:TWC) showed residential subscriber gains during 2015 of 618,000, which was three times the previous record. Video net adds were 32,000.
"It's been a long time since we talked about full year video net adds," said Rob Marcus, TWC chairman and CEO.
TWC invested heavily in 2015 in network improvements and equipment. The company upgraded power supplies on about 10,000 nodes, replaced 19,000 reverse path lasers, split almost 13,000 nodes, and deployed 4.1 million new modems and 2.8 million new set-top boxes in customer homes. By the end of the year, 65% of customer modems were on DOCSIS 3.0, compared to 47% in 2014. Two-thirds of set-top boxes ran a cloud-based guide, which was up from just over a half at the end of 2014.
Charter Communications (NASDAQ:CHTR) also had good news on the video front. For the year, the company grew its total video customer base by 11,000 relationships, compared to a loss of 78,000 in 2014.
"This is the first time in over a decade that Charter has added video customers over any 12-month period," said Thomas Rutledge, Charter president, CEO and director. "Driving that growth is an improved video offering with better pictures, more HD than satellite, VOD and interactive guide functionality on every TV outlet, combined with high-quality, in-sourced and U.S.-based customer service, all in an easy-to-understand pricing and packaging structure, which makes our products competitive well beyond the point of sale."
As for its pending transactions with Time Warner Cable and Bright House Networks, Rutledge said his company has "made good progress," and he "remains hopeful" that the process can be completed in March.
Rogers Communications (TSX:RCI.A) in Canada had improved subscriber metrics, but continued to face pressure on revenue due to "cumulative" TV and phone subscriber losses and a highly competitive environment, said Guy Lawrence, Rogers president, CEO and director.
"We expect to see some improvements in our TV figures this year as our investments start to gain traction," Lawrence added.
The company has rolled out its Navigatr Guide to 450,000 homes and expects this number to hit 1 million in the next few weeks. Rogers has started delivering 4K TV, introducing 4K set-top boxes last month. Plans are for 100 live sporting events to be broadcast in 4K in 2016.