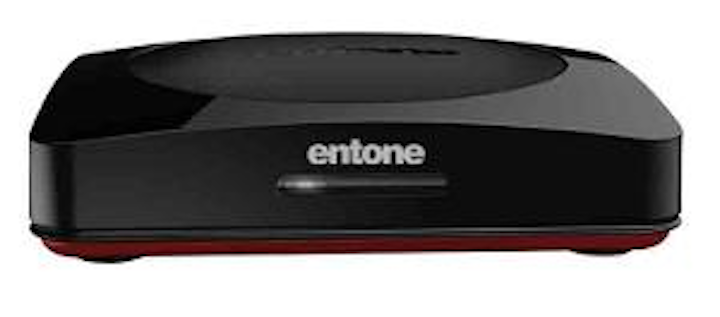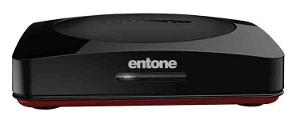 Entone
's Kamai 500 Hybrid Media Player, powered by the company's FusionTV platform, is intended to fuse traditional linear HDTV and cloud-based services.
The Kamai 500 Series is designed to combine live TV and over-the-top (OTT) content such as streaming movies and shows from
VUDU
, social media apps from
Facebook
and
Twitter
, photo sharing from
Flickr
and
Picasa
, and Internet radio from
Pandora
.
It supports pre-802.11ac WiFi (5.4GHz) for whole-home wireless HD video distribution, adaptive bitrate streaming, and management and remote diagnostic tools. It's also integrated with third-party middleware and DRM solutions such as
Cubiware
,
Latens
,
Microsoft
PlayReady,
Minerva
,
Nordija
and
Verimatrix
.