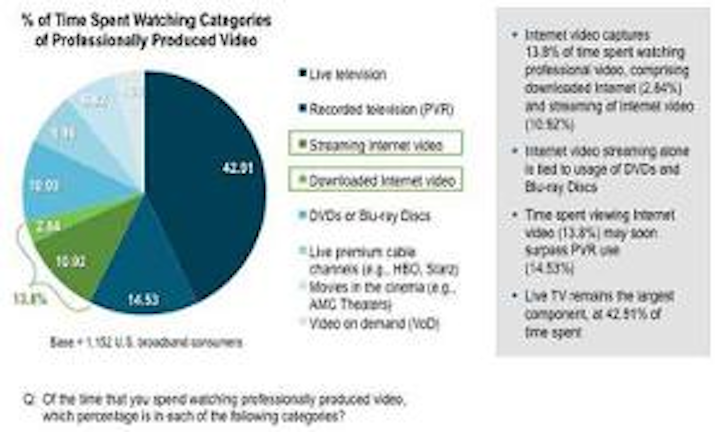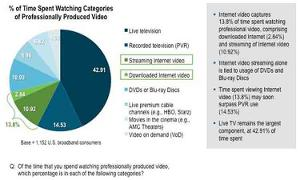 According to research by
Cisco
(NASDAQ:
CSCO
), 70% of U.S. broadband users are watching professionally produced Internet video every week, with an average viewing time of more than 100 minutes per week. Among 18- to 24-year-olds, viewership rises to 94%. Overall, streaming video is ahead of downloading and about even with DVDs and Blu-ray discs.
While broadcast TV still rules, 48% of consumers have increased their streaming of professionally produced video content in the past two years, making it the fastest-growing category of video use. Internet video streaming is expected to continue to grow in the future.
Average Internet viewing of professionally produced content - via both streaming and downloading - stands at 13.8% of viewing time, and may soon surpass PVRs (14.53%).