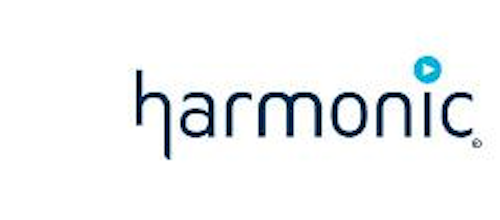 At the 2018 NAB Show in Las Vegas, Harmonic (NASDAQ:HLIT) will showcase its OTT and broadcast video delivery solutions, including software-centric solutions in UltraHD, ATSC 3.0, IP video and content-aware encoding technologies. The solutions are offered as appliances or software as a service (SaaS).
"Global video consumption is at an all-time high, and broadcasters, content owners and service providers are under pressure to respond to the surge in OTT video, launch new services with fast time-to-market, and migrate to new media environments like IP video and ATSC 3.0. With a portfolio of agile and innovative solutions deployed by a global base of satisfied customers, Harmonic is committed to solving real-world challenges," said Tim Warren, senior vice president and chief technology officer, video business at Harmonic. "Our expertise in media processing, playout and cloud uniquely position us to partner with our customers, enabling them to seamlessly adapt to a changing industry landscape."
For OTT video delivery, Harmonic will highlight its VOS media processing family including the new VOS SW Cluster media processing software and VOS 360 media processing SaaS. VOS SW Cluster embeds media processing capabilities with support for cloud and bare metal compute environments. The company will also showcase cloud-based channel origination and low-latency live sports in UltraHD and HDR on its VOS 360 SaaS.
The VOS family also supports Harmonic's EyeQ content-aware encoding for OTT delivery. At NAB, the company will premiere EyeQ support for HEVC.
Harmonic will showcase its software-based Electra X ATSC 3.0 media processor and statistical multiplexing solution to deliver HEVC programs over DASH. For OTT services to complement over-the-air (OTA) transmissions, Electra X connects to Harmonic's VOS 360 SaaS to enable hybrid OTA/OTT services.
In the IP Showcase sponsored by AIMS, Harmonic will highlight its Spectrum X media server as part of an end-to-end IP video workflow from contribution to delivery, using the SMPTE ST 2110 suite of standards, SMPTE 2022-7 protection switching and AWMA IS-04 and IS-05 specifications. The Electra media processor and Spectrum X server are intended for uncompressed workflows and control with support for uncompressed and compressed streams for live broadcast and OTT.
Leveraging artificial intelligence (AI) in the development of next-generation video codecs and content-aware encoding (CAE), Harmonic will provide a side-by-side comparison of codec efficiency between HEVC, AVC with Harmonic EyeQ CAE technology, AV-1 and JVET.