NAB: OTT on the Brain
Over-the-top (OTT) and streaming video technologies were, hands down, the dominating themes of this year's NAB Show in Las Vegas last week. A number of other trends also figured strongly, including ...
May 1st, 2017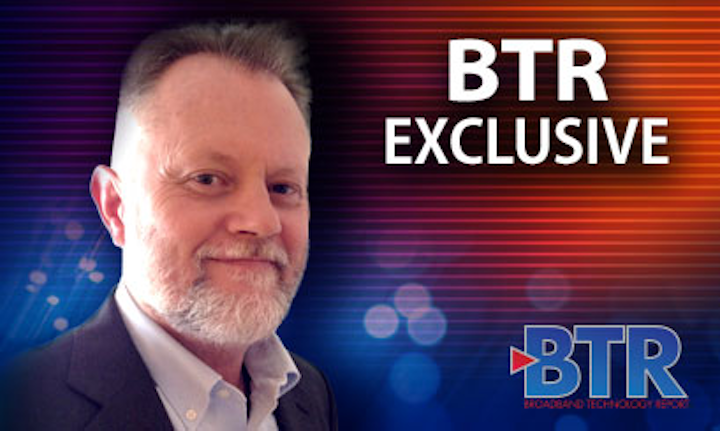 Over-the-top (OTT) and streaming video technologies were, hands down, the dominating themes of this year's NAB Show in Las Vegas last week.
A number of other trends also figured strongly, including movement to the cloud, software rather than hardware, partner ecosystems, 4k and UltraHD video, and a notable reduction in virtual reality (VR) technology compared to the last couple years.
OTT/streaming
Every vendor I met with, and many I didn't, was doing something with or around OTT and/or streaming video. As we've noted before, delivering video to any screen over the Internet has become table stakes not just for OTT providers such as Netflix (NASDAQ:NFLX), but also for traditional pay TV operators such as Comcast (NASDAQ:CMCSA) and even broadcasters.
It seems that the Wild West period for OTT is ending and that the grownups are taking over. This year's show featured an emphasis on making a real business of OTT, including monetization tools such as dynamic ad insertion and targeted advertising, and also a greater focus on ensuring content security and quality of experience (QoE) at the end device, particularly mobile devices being used outside of a service provider's managed network.
Cloud/software
Similarly to OTT, there's a very definite move in the vendor community toward software and cloud-based products, both cloud-native (designed specifically to run in the cloud) and cloud-enabled (existing products adapted to cloud deployment), rather than hardware. Service provider uptake is another matter - that'll take a bit longer - but the trend line is clear. And it makes eminent sense: improved flexibility, quicker product ramp-up and upgrades, the ability to use commercial off-the-shelf (COTS) servers rather than dedicated hardware, and less equipment to buy, maintain, power, and cool. Cloud and software technologies were most prevalent in video processing, security, back office, user interfaces (UIs), and monitoring and analysis.
All that said, hardware isn't going away any time soon. Some people simply prefer it, and the vendors still make it and would be more than happy to sell it to you. Plus there's a huge installed base of equipment that will need to be supported for years to come.
Partner ecosystems
A larger than usual number of vendors were highlighting their various partner ecosystems at the show. In some cases, this was smaller vendors with limited product lines. Think, "Oh, we don't make that, but our friends at XYZ Co. do, and their thing interoperates with ours." But large vendors with more complete product lines were also in the mix. Possibly that's a reaction to a very fluid standards/best practices environment (arguably a bit of a standards vacuum) in the OTT and UltraHD worlds; if an actual standard doesn't exist or isn't sufficient, it makes sense to edge toward a de facto one by making sure your product plays nice with as many others as possible.
4K/UltraHD
As mentioned, best practices for UltraHD are still in flux, particularly as high dynamic range (HDR) products hit the market, but the big issues seem to have been figured out. Streaming with HEVC compression is emerging as the preferred way to deliver the high-bandwidth services, and it seems to be working well. AWS Elemental and NASA actually teamed up to live stream 4K video from the International Space Station during a Super Session at the show.
VR waning
VR was still evident at the show, but less so than in recent years. People seem to have realized that although VR is indeed nifty, it's a niche technology and not the next big thing. Like 3D, it has its uses, but nobody is going to strap on expensive goggles to watch the evening news. The bloom is off the rose on that one.