Why Aren't More Small Operators Streaming Video?
At the NCTC's annual Independent Show in Indianapolis, over-the-top (OTT) and streaming video were on the tip of everyone's tongue. And there was more than just talk. A major piece of related news coming out of ...
Aug 7th, 2017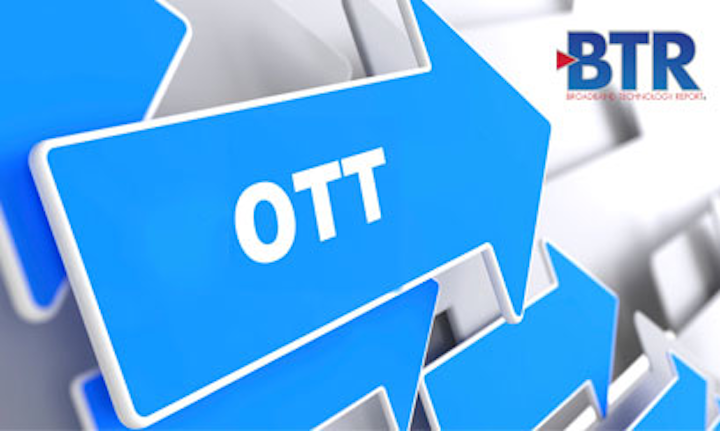 At the NCTC's annual Independent Show in Indianapolis, over-the-top (OTT) and streaming video were on the tip of everyone's tongue. And there was more than just talk. A major piece of related news coming out of the event was Sony's deal with the NCTC to sell its OTT PlayStation Vue video service via the organization's more than 850 operator members. The deal opens yet another path to maintaining a competitive video edge during a time when smaller operators are under heavy pressure to guard turf from increasingly dominant streaming services.
Streaming is getting bigger and bigger, and it's clearly the preferred way that many consumers like to engage with video. The independents recognize that to stay in the video game, they must offer a high-quality streaming service. For some, there is a temptation to exit video, along with its shrinking margins and growing headaches, and focus on becoming primarily a broadband provider. The challenge with this approach is that if video disappears, so does the "sticky bundle," eventually making operators vulnerable to competition.
Major MVPDs like Comcast (NASDAQ:CMCSA) have had success reinventing video, winning back subscribers and showing that cable can be a viable competitor to global streaming incumbents. So why aren't more operators going all in on streaming? There's no one reason.
For some, there isn't clarity about whether the economics can work. Others aren't sure whether an investment will pay off and aren't up to date on the latest costs to deploy, which have fallen by around half in the past couple years. Then there are the seemingly daunting technical challenges that come with delivering video to every device and keeping up. After all, delivering OTT today means managing multi-screen workflows with DRM, ad insertion, integrations with a wide array of measurement and analytics providers, complex business rules dictated in streaming agreements, and solving authentication concerns.
But operators are starting to see a path forward in the way of more robust platforms, phased integrations and proven strategies for reducing friction to boost engagement.
Building A Solid OTT Foundation
To compete with streaming giants, operators need a robust, secure, flexible and scalable framework to build upon. This starts with one-to-many integrations, which facilitates "plug and play" into existing networks of content partners. The video technology stack they rely upon must also be implemented around the operator's business rules so third parties can easily adapt to them - not the other way around.
Geo-dispersed cloud-based architectures will be essential in ensuring that streaming solutions are durable, regardless of extreme weather events or infrastructure downtime. Given that carriage agreements require strict enforcement of terms of usage related to online video streams, any platform operators rely on must include monitoring and analytics to ensure enforcement of concurrency business rules. The OTT technology stack must also include robust fraud protection to safeguard consumers.
Taking It One Step at A Time
As noted earlier, the technical demands of offering OTT, which are growing ever more stringent, can seem daunting. That's why a phased approach that helps operators ease into OTT delivery makes sense for many. This could start with adoption of affordable streaming solutions in the short term, adding authentication, search and discovery and watch apps, with an eventual evolution to OTT/TV Everywhere. This provides an opportunity to learn lessons along the way, see how subscribers engage and make investments over time based on subscriber demand to protect revenues.
This graduated approach also creates the building blocks that will lead to full-blown future-proof TV solutions.
Meeting the "No Friction" Bar
Part of what has made runaway OTT giants like Netflix (NASDAQ:NFLX) so successful is how easy they make using the service. Everything from access on every device to being able to easily interact with the app and find content are contributors to a "no friction" experience.
Seamless authentication has remained a thorn for cable, even as advancements have been made on some fronts. An all too common occurrence is that consumers get stuck at the login screen and give up. In studies of existing authentication solutions, up to 50% of potential TVE viewers abandon the process at the login screen. No one can afford OTT and TVE abandonment rates that high. Cloud-based authentication is significantly more difficult than it appears, and the consequences of failure are immense. One proven approach to improving authentication is relying on cloud-based services that work around the maze of incompatible proprietary authentication used by operators, programmers and device manufacturers.
Operators offering OTT must also be sure they're answering the "What can I watch, and where can I watch it?" questions that subscribers will have every time they interact with the service. The answer is a device-agnostic, centralized starting point to search for, discover and manage shows and movies from hundreds of TVE, OTT, and short-form providers via a unified watch list. Other important features include robust search, curated/recommended content, EPG and social integrations.
Search and discovery is often an operator-first entry in the digital world, empowering a digital relationship with subscribers while strengthening engagement virtually from day one. Search and discovery allows MVPDs of any size to create a branded search and discovery app that can grow as subscriber counts grow. Critically, this approach requires no additional rights from content owners and virtually no capital outlay. Implementation is measured in weeks rather than months, with solutions hosted in public cloud-based CDNs.
Independent operators face a critical inflection point with their subscription programming business, as they attempt to sustain and nurture their legacy subscription programming business while staking out a claim in the new future of television. The competitive situation posed by streaming video sees MVPDs facing table-stakes strategic decisions. With the stakes so high and window of opportunity closing, will more MVPDs begin to embrace an approach that can realize incremental value from streaming services?
Greg Borowski is senior director, Video Product Management, at Synacor.