International Briefs, Aug. 15, 2017
A roundup of vendor and operator news from around the globe. Today's edition includes Europe and Asia-Pacific.
Aug 15th, 2017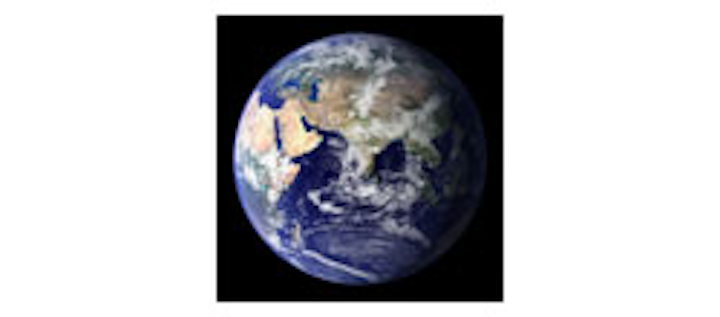 A roundup of vendor and operator news from around the globe. Today's edition includes Europe and Asia-Pacific.
UK
Accedo has worked with British broadcaster Channel 4 to extend its redesigned All 4 video on demand (VOD) service to additional platforms, including Now TV on Roku. The updated All 4, initially launched on Fire TV last year, is now available across the UK on Now TV/Roku, Samsung Connected TVs, Amazon Fire, PlayStation 3 and 4, Freeview Play and Freesat.
The Now TV user experience was developed using the recently released Roku SDK 2.0 development tools, which provide more flexible ways of enabling the creation of custom user experiences.
Accedo will be exhibiting at IBC in September.
China
PHABRIX will highlight its latest portable and rackmount, hybrid IP/SDI video test and measurement solutions at BIRTV 2017 in Beijing later this month.
PHABRIX's Qx range offers IP, 4K/UltraHD, and high dynamic range (HDR)/wide color gamut (WCG) generation, analysis, and video/audio monitoring. A new IP toolset for ST 2110 and ST 2022-6 includes packet interval timing (PIT) analysis. Qx also offers PIT logging for longer-term video network monitoring, as well as a packet profile generator for stress testing video networks.
The Qx range also offers an HDR/WCG toolset for visualization and analysis of 4K/UltraHD and HD-SDI content. HDR/WCG tools include a signal generator, CIE chart, luminance heat-map, vectorscope, and waveform, all supporting Dolby PQ.
Croatia
Hrvatski Telekom, a Deutsche Telekom-owned operator based in Croatia, has launched Zenterio OS software on subscribers' set-top boxes to power its new entry-level IPTV offering, MAXtv. The deployment is part of a comprehensive project by Deutsche Telekom to harmonize the software programs powering the user experience for subscribers in Slovakia, Germany, Hungary, Greece, Romania and Croatia.
Zenterio OS provides HT with an independent software stack for set-tops that is designed to enable a faster time-to-market for new services, with support for a Deutsche Telekom-branded user experience and advanced features like live TV with fast channel change, start-over TV, catchup TV, VOD, network PVR, and cloud-based air shifting to mobile devices.
Hrvatski Telekom offers fixed and mobile telephony services as well as wholesale, Internet, and data services. The company serves nearly 1 million fixed lines; 2.2 million mobile subscribers; 763,000 broadband connections; and 408,000 TV customers.