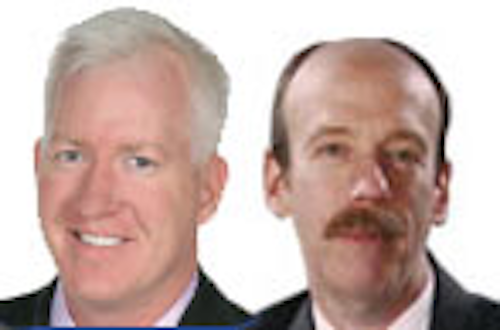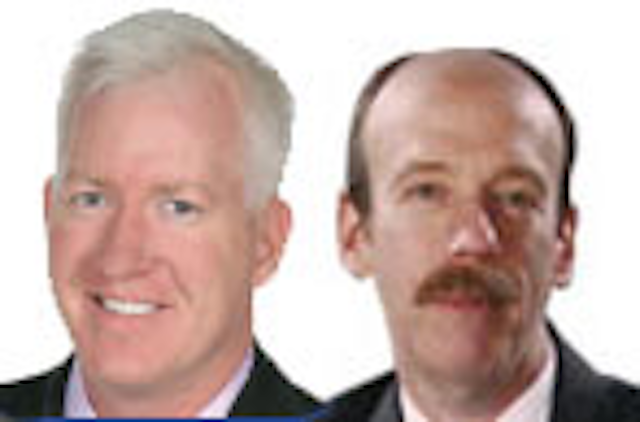 Among the traditions of the holiday season is looking at the year that just passed and considering what the new year may bring. Tim Hermes, CEO of BGR -- which becomes Broadband Technology Report (BTR) in just over a week – and Features Editor Carl Weinschenk took some time out to catch up and look ahead.


To: Cableboss@btr
Fr: cablefan@mycable.com
Re: Hey Carl
Tim, great to hear from you. Glad to hear things are going so well, and congrats on the move to BTR. All the plans sound great.
It's kind of interesting to think about how the industry has shifted during the past year. There's been a lot of progress on EBIF, tru2way and a number of other things. These are great, but a bit inside baseball. For my money, the most interesting issue has been that cable operators seem to be taking the multi-screen future seriously.
I guess that there is a tendency to not want to see things change -- especially when things are set up in your favor -- but you have to give the companies like Hulu and YouTube their due -- they are smart and aggressive. Now Apple and Microsoft are in the game. The cable industry has shown a lot of resolve in really starting to think about getting their programming out to smartphones, tablets and PCs. They have an inherent advantage because of their back offices, but have to take it seriously.
What do you see?
---
Fr: Cableboss@btr.net
To: Cablefan@mycable.com
Re: Hey Carl
Carl, if I was to wrap up the year I'd say that the biggest thing was a giant zeppelin-sized wakeup call for the ops with Verizon's uptake. Now, they are not a content provider -- they are a pipe. Cable has always had the advantage in the sales department -- face it, Verizon gets no revenue from local ads and I have yet to see the VerizonSports channel, unlike Comcast's local sports network ... but I wonder if our not-so-secret weapon -- DOCSIS 3.0 -- couldn't have rolled out faster to make the playing field even. After all -- according to blogger Shelly Palmer -- the speed is almost dead even.
Now Netflix and OTT is a close second. Monetizing OTT has got to be realized. Let's face it. I think Netflix is really a tiered service and will probably rival ESPN for revenue someday, someway. I watched the entire Season 5 of "Bones" this weekend -- with nary a commercial -- on Netflix, and my week is toast when Season 8 of "24" comes out. And Google? Oh dear ...
And by the way I just wanted to talk about the Mets.
---
Fr: Cablefan@mycable.com
To: Cableboss@btr.net
Re: Hey Carl
Tim, good points. By the way, I won't ask you about the Skins if you don't ask me about the Mets or the Jets ...
You have to wonder if Verizon and the other telcos even want into content until things settle down a bit.
So it was quite a year: We are going to a multi-screen environment, and one in which everything is going to be a la carte.
My first question is whether cable operators have the wherewithal to adapt quickly enough to this new world.
The second is whether they will have to. At the end of the day, how many people really will get rid of their traditional cable subscription and start going to Hulu on a regular basis.
The third question, I guess, is a bit more far out: In a totally a la carte world, how many shows of the quality of "24," "Bones" or "Fringe" will be made? (Side note: "Fringe" is a fabulous show, but it's so complex that it doesn't make sense to start watching it if you haven't been from the start.)
---
Fr: Cableboss@btr.net
To: Cablefan@mycable.com
Re: Hey Carl
Don't even speak the word "'Skins" right now Carl.
Look, no matter what, in order to get content you need a reliable pipe. I can stream a Netflix show to my iPad, but if it's over AT&T wireless and not my home WiFi, it's really unreliable. Verizon still uses DirectTV for most of its content so the satellite issues of weather and cloud cover still make for a hassle. I see the same Verizon trucks in the same driveways over and over. Those customers can't be happy.
Maybe it be as simple as a name. Maybe we just make the jump from calling it "cable" to "broadband" and it all goes away. But I'll take a little pushback against the creeping competition in the meantime -- like what Time Warner is doing with their Signature Home service. Take the gloves off, fellas. Let's get dirty.
P.S., All that matters is beating the Cowboys next week, BTW.
---
Fr: Cablefan@mycable.com
To: Cableboss@btr.net
Re: Hey Carl
I agree wholeheartedly. I think a key will be matching what the cable industry has -- which is a far more elaborate and sophisticated infrastructure than the OTT people -- to what people really want, without spending too much on it.
The problem could be cable's got a high quality, high maintenance, high OPEX, high CAPEX network in a world that is, to use a term I love, disintermediating itself. The cable companies may be coming to a backyard barbeque in a tux. The OTT people just throw it out there, and people are happy. "Wow -- I'm watching "24" on my tablet ..." Cable has a much higher standard to fulfill, since it's been doing it for years.
I think it will be an interesting year …
And the Giants are playing the Vikings tonight -- in Detroit. Never say never.
---
Fr: Cablebosss@btr.net
To: Cablefan@mycable.com
Re: Hey Carl
I'd say so. Happy Holidays Carl.
---
Fr: Cablefan@mycable.com
To: Cableboss@btr.net
Re: Hey Carl
Thanks, Tim, you too. Good luck with Broadband Technology Report!
Tim Hermes is CEO at BGR. Email him at tim@broadbandtechreport.com. Carl Weinschenk is the features editor at BGR. Reach him at cweinsch@aol.com. BGR will become Broadband Technology Report (BTR) on Jan. 5.