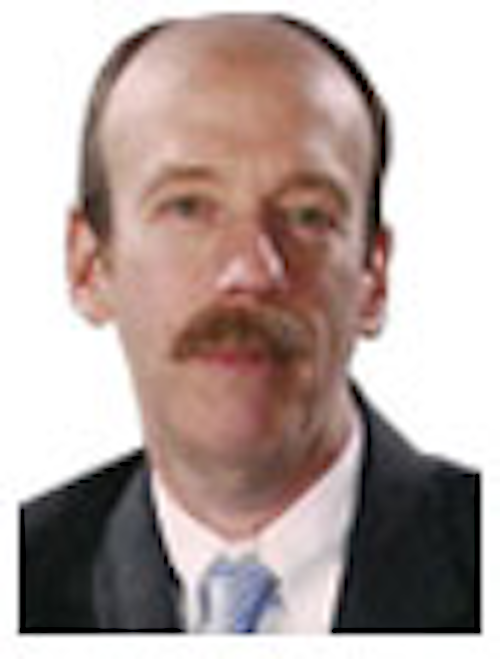 Editor's Note: Early Bird applications are now being accepted for the fifth annual BGR Diamond Technology Reviews. The "Diamonds" recognize market-defining broadband products, software and solutions. Engineering executives from Bright House, Charter, Comcast, Cox, Suddenlink, Sunflower Broadband and Time Warner Cable will be judging this year's entries.





Don't wait: The Early Bird period ends on July 9.Visit broadbandgear.net for more information and the 2010 Application.
Why Aren't You Thinking About TV Everywhere?
By Carl Weinschenk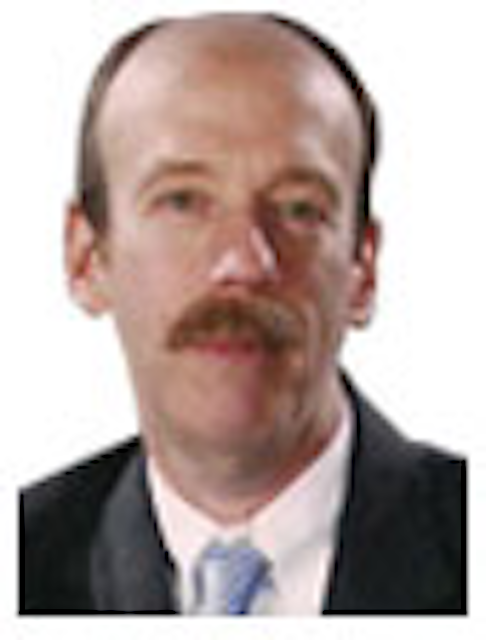 The traditional and primary job of the cable industry - long before it began delivering phone calls and linking people to ESPN.com and CNN.com - is to deliver an array of programming for subscribers to enjoy on televisions in their dens and living rooms.
That business remains strong. But, goaded by services such as YouTube and Hulu, the cable industry could be on the precipice (or, some would say, the edge of a slippery slope) of a gradual transition to a significantly different delivery platform.
The number of devices that folks are using to receive video programming is proliferating, seemingly by the week. Devices from Apple and vendors using the open source Android operating system lead the list. In many cases people are waiting in line for hours to buy these devices -- and they aren't planning to use them just to play solitaire. Video streaming is high on the list for many of these device owners.

Put simply, the primacy of good old linear delivery of programming to a boxy television set is on somewhat shaky ground. "Ten years hence people do not know all the devices that will be used," said Ron Frankel, the President and CEO of Synacor [www.synacor.com], a company that helps ISPs and content companies build their presence on the web. "They have to make their content available on other devices. It's as simple as this: First there was one TV in the household, than another TV in the household. Now there is another screen. Do subscribers have the right to take screen out of the household?"
There is no reason for panic. Jia Wu, an Analyst in Strategy Analytics' Digital Consumer Practice [www.strategyanalytics.com], thinks that over-the-top is an issue for cable operators to consider and plan for, but that the threat tends to be exaggerated. "We still see the cable companies growing," he said. "Over the top is a threat, but is has not affected the cable business's revenues significantly."

The idea is generally accepted that the threat to the establishment is not immediate. "Hulu last year grossed $100 million, and half of that went back to the content providers," said Dan Rayburn, a Principal Analyst for Frost & Sullivan [www.frost.com]. "That's peanuts compared to the broadcast industry…The whole idea that people are cutting cable is not happening in large numbers. Look at cable operators' new subscription numbers. They are doing very well. [But] five years from now it might be a completely different story."
That five year window may be the key. The basic question is whether projects such as the TV Everywhere element of Xfinity from Comcast [www.comcast.com], services from Rogers [www.rogers.com] and trials being run by Time Warner Cable [www.timewarnercable.com], Cox [www.cox.com] and others are preemptive strikes against over-the-top services or initiatives that prudent operators should roll out even if the competitors that have emerged to this point aren't considered to be major threats.

If operators consider the answer to be "yes" - or even "perhaps" -- than today's TV everywhere initiatives are not solely tactical reactions to the threats of the moment. Rather, they are longer term responses to the reality that a good portion of the audience - and the valuable younger demographic at that - will increasingly look for programming in non traditional ways. Prudent operators have no choice but to assume the new aggregators will grow more sophisticated and eventually drive better deals with programmers, just as satellite providers did a decade ago.
TV Everywhere Isn't Easy
If the assumption is made that "third screen television" is not a flash in the pan, it becomes vital to prepare. The reality is that TV everywhere isn't easy to do. These services present deep challenges in content management, billing, conditional access and marketing.
Another key is that, in a way, TV everywhere services could be a first step down the slippery slope of breaking apart subscription packages. While services may start out as free or low cost added features to existing programming packages, there is no technical reason that some day they couldn't be used a way to present ala carte programming. Thus, TV everywhere could be the first step in a path that the cable industry traditionally has been reluctant to take.
It is that five year window that may have operators thinking proactively. Providing TV everywhere services is a complex job that operators have to think through very carefully on the technical, marketing, operational and legal levels. It's not too early to start planning, even if fully fledged services are for most operators several years down the road.
An initial need to deliver programming via the Internet, said Jon Romm, the Chief Operating Officer of Avail-TVN [www.avail-tvn.com], a company that offers end-to-end video distribution platform, is the ability to compress signals and configure them into the right aspect ratio for delivery to a 42-inch plasma television or an iPad -- and everything in between.
RGB [www.rgbnetworks.com], a company that offers advanced video processing systems, sees this as a two step process, said Ramin Farassat, the Vice President of Product Marketing and Business Development. It involves transcoding the initial program feed and readying different profiles - which could include multiple versions that are compatibility with Adobe Flash, Microsoft Silverlight and others - at a variety of bit rates.
A second major challenge is controlling where the streams are sent. The system needs to know a couple of things: What programming a particular subscriber is entitled to, and whether it is appropriate to send it to them where they are. Operators also have to position subscribers' content, such as their video libraries, in a way that makes them accessible to folks who are accessing them over the Internet.
Avail-TVN's Romm provided insight into just how complex the provisioning of content over the Internet can be, particularly when the subscriber is traveling. Suppose, for instance, a TV everywhere subscriber from New York is on vacation in Los Angeles and wants access to a Met game that is available on his or her home system -- but is blacked out in the City of Angels. The system must be sophisticated enough to not deliver the programming.
Is Cable's Best Defense a Good Offense?
In the world of TV everywhere, there is a key difference between cable operators and the other players. The telephone companies, despite the initial success of services such as Verizon's FiOS [www.verizon.com] and AT&T's [www.att.com] u-verse, still are the new kids on the video block. YouTube [www.youtube.com], NetFlix [www.netflix.com], Hulu [www.hulu.com] and others are just starting to dip their toes in the water.
Cable operators, on the other hand, have a huge revenue engine to defend. Perhaps they will do so by playing offense and focusing on supplementing their traditional programming with outreach to the new devices, while the telcos and emerging aggregators will focus on attacking the television. Indeed, operators' skills at aggregating content may make them the vehicle through which mostly younger consumers of video reach the Hulu and the other sites.
"From my vantage point, cable operators are very motivated to get video to non-traditional viewing devices and mobile platforms, said Brian Baker, the CEO of Widevine [www.widevine.com], a company that provides digital rights management and other TV everywhere services. "They are less concerned with replicating the cable experience on a TV than someone like a Best Buy or Netflix." Widevine provides tools for the delivery of content over the Internet at optimum quality.
The next year promises to be fascinating. RGB's Farassat said that as of yet tier two operators only are in the talking stage, while the bigger operators - as evidence by the ongoing trials - are being more proactive. CableLabs [www.cablelabs.com] issued an RFI on the topic last autumn, but declined to contribute to this article.
Farassat added that there are two essentially paths an operator can take: They can simply create an IP-based programming channel or two for delivery to new devices or completely rework their infrastructure for full IP operation. Farassat suggested that the move to IP could be surprisingly aggressive, with about half of the operators he talks too considering a gradual switch to full IP operation.
A complete transition to IP delivery would be dramatic. But, like much of the TV everywhere and the cable industry, the story essentially is all about the future. Frankel summed up this future orientation: "Adoption rates associated with TV everywhere is secondary at this point to just standing up a service and having it be a service consumers can really enjoy."
Carl Weinschenk is a freelance writer and the Features Editor for Broadband Gear Report. He can be reached at carlweinschenk@broadbandgear.net.