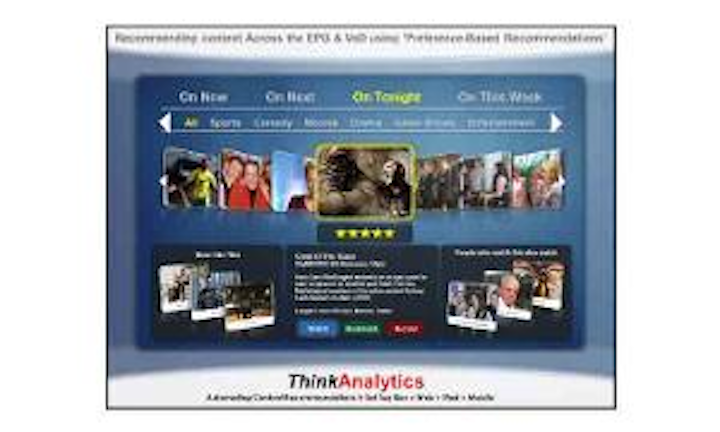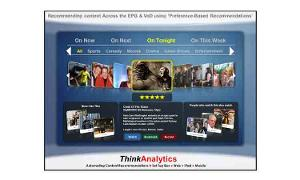 ThinkAnalytics
will demonstrate its multiplatform TV recommendations engine and Intelligent Navigation at the upcoming
SCTE
Cable-Tec Expo in Orlando, FL.
The recommendations engine combines metadata, moods and personal viewing habits to provide customized recommendations for each member of the household. It's designed to work across live linear TV, electronic program guides, VOD, and over-the-top (OTT), delivered to multiple platforms including set-top boxes, Web, IPTV, and mobile devices.
Intelligent Navigation is integrated with user interfaces and guides to deliver immersive TV experiences in real-time via features such as viewer profiles or contextual applications in one unified user interface.