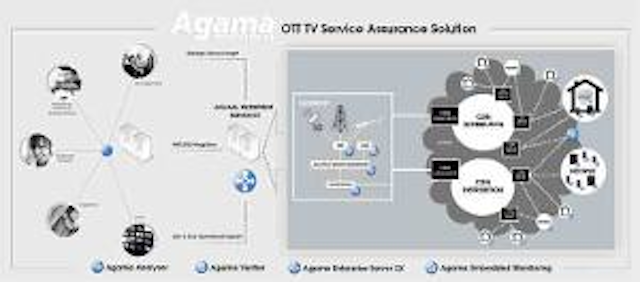 Agama Technologies
will be showcasing its end-to-end quality assurance solution for over-the-top video services at IP&TV World Forum 2012 in London from March 20-22. The solution is designed for concurrent and real-time quality monitoring of adaptive bitrate streaming TV services across the complete OTT distribution chain.
The solution is designed to allow OTT services to be monitored together with traditional IPTV, cable, hybrid satellite and DTH services. It features scalability, role-based user interfaces, reporting and APIs for OSS/BSS integration. It supports multiple adaptive bitrate formats, including both
Apple
HTTP Live Streaming (HLS) and
Microsoft
Silverlight Smooth Streaming, and scalable components for monitoring in the OTT headend and CDN, as well as for fully concurrent and non-intrusive service quality assurance directly in each end device.