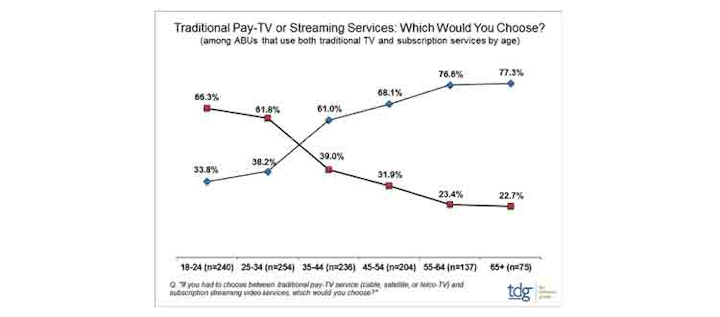 According to the Diffusion Group, when forced to choose between legacy pay TV and streaming video services, dual-service users react differently according to their age. The younger the adult, the more likely they are to choose TV streaming services over legacy pay TV, and vice versa.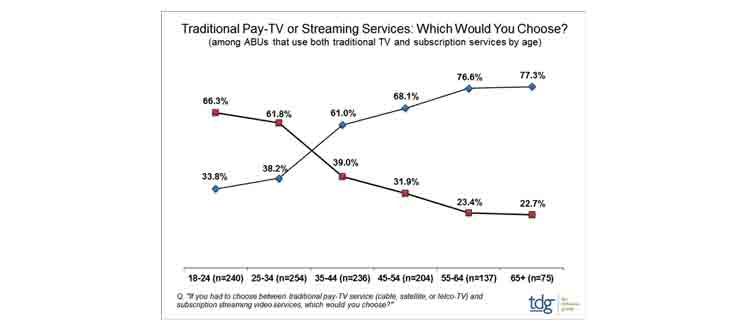 TDG: Streaming or Pay TV?According to new TDG research, when presented with the query, 77% of dual-service users 55 and older would choose legacy pay TV services, compared with only 36% of 18-34s. Conversely, 64% of dual-service 18-34s would choose streaming, compared with only 23% of those 55 and older.
"Forced choice queries are valuable precisely because of the dilemma they pose," said Michael Greeson, TDG co-founder and director of research. "While today's TV viewer can and often does use both legacy and streaming TV services, when forced to choose between the two, loyalties rise to the top, offering penetrating insight into where different age groups place greater value."
"Importantly, the relationship between age and service choice is strikingly linear," notes Greeson. "To see it illustrated in such an unequivocal fashion is quite telling."