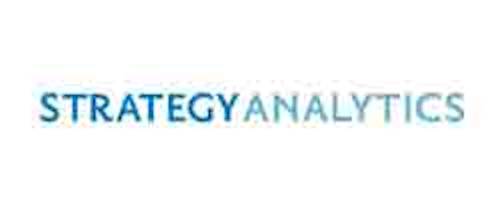 According to Strategy Analytics, this year, for the first time, Britons will spend more on streaming video subscriptions and film/TV downloads than on buying and renting DVDs.
UK consumers are expected to spend £1.31 billion on streaming and downloading in 2016 (23.7% more than 2015), compared to £956 million on DVDs (including Blu-ray), a 16.3% decline to below the £1 billion mark for the first time since 1994. Online formats are expected to account for 58% of home video spending, compared to 42% for DVDs, whose share in 2015 was 52%.
Splitting out online and DVDs into the five main methods of accessing home video, most spending in 2016 is still expected to go toward buying DVDs/Blu-ray discs, but that number is expected to drop 16% to £905 million.
Streaming subscription services, such as Netflix (NASDAQ:NFLX) and Amazon (NASDAQ:AMZN) Prime Video, follow next and are the fastest-growing format, rising 36% to £742 million - or £1 in every £3 spent on home video. Britain has around 4.6 million Netflix households and 2.5 million with Amazon Prime. Around 20% of households that subscribe to a video streaming service subscribe to at least two.
Video streaming subscriptions are expected to be the dominant format from 2017 onward and to account for more than half of consumer home video spending by the end of 2021.
Downloading to rent is expected to rise 8% to £338 million in 2016, and downloading to buy is expected to rise 16% to £234 million. Spending on renting DVDs is expected to fall 24% to £51 million, or just 2% of the market.
"Five years ago, DVDs represented 86% of consumer spend on home video; in five years, it will be less than 14%, with DVD/Blu-ray rental virtually extinct," said Michael Goodman, Strategy Analytics' digital media director. "As online provides increasing ways to access films and box-sets, physical [media] simply can't compete. Although many people will always prefer a physical disc, retailers will have to decide whether it's even viable to offer that format in five years' time. Many won't, and with less high street players around, it will be online, ironically, that keeps DVDs on life support via e-commerce."
Overall, the £2.27 billion Britons are expected to spend on home video is a 3% rise on 2015 and the equivalent of £6.63 per household a month. However, video advertising around streamed and downloaded content is expected to rise 23% to £593 million. Thus, overall revenues for the home video market are expected to grow 6.6% to £2.86 billion.