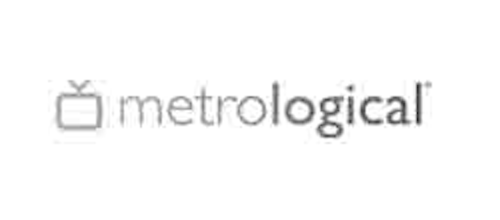 At the NCTA's INTX show in Boston, Metrological will feature its device and software agnostic Application Platform, and also discuss the use of open source browsers to improve app and user interface (UI) performance across devices. Metrological's booth demonstrations will include:
Contextual App Experiences: Designed to merge live TV and OTT content to enable operators to present a unified app experience that merges all content in one screen. For example, while watching sports, contextual apps can display related content such as real-time scores integrated with live TV.
App Store: App distribution platform designed to enable operators to launch a device-independent operator branded TV app store to set-top boxes and other connected devices.
App Library: Collection of 300+ apps that run the Metrological Application Platform. The App Library and the open SDK are designed to offer operators and content providers a cross operator platform to monetize apps and OTT content.
Dashboard: Designed to provide real‐time business intelligence and analytics for operators and content providers to maximize revenue opportunities. It's designed to deliver real-time information on operations and app usage, so that operators can refine strategies for providing targeted content and monetize apps.
App Manager: Designed to enable operators to monetize OTT content and personalize the scheduling of content. For example, daytime programming can highlight children's apps, and evening hours can highlight news app content. During a specific event, the app scheduling function can push notifications to highlight apps that are contextual to the live event, enabling real-time voting and messaging, and red button campaigns.