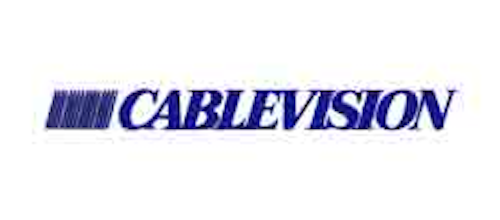 Cablevision (NYSE:CVC) has integrated Hulu into its Optimum TV experience, enabling customers to access the online streaming TV service directly from the Optimum TV interactive program guide on all current-generation set-top boxes. Cablevision says it's the first cable operator to activate a channel dedicated to Hulu.
The launch of Hulu on Optimum TV is powered by ActiveVideo's CloudTV StreamCast product, which enables online video content to be delivered to set-top boxes in a customer's home.
The Hulu service can be accessed through Optimum channel 605. Customers who already have a Hulu subscription can access the service by tuning to the channel from their HD set-top and signing into their Hulu account. Customers without a Hulu account can access a free trial offer and then subscribe to the service through Optimum by visiting channel 605 or logging in to optimum.net.
"As Hulu's first cable distribution partner, Optimum is pleased to also be the first provider to offer the unique ability to access Hulu directly from the program guide," said Tom Montemagno, Cablevision's executive vice president of programming. "This new delivery of Hulu, facilitated by ActiveVideo cloud technology, provides Optimum customers with a truly unparalleled experience when accessing their cable and Hulu subscriptions from their television."
In an ActiveVideo blog post, Murali Nemani wrote: "What sets the Cablevision-Hulu relationship apart is how they're using cloud virtualization to break new ground in content delivery, content security and content navigation, most notably:
Ensuring that content delivered directly from Hulu servers can be supported by Cablevision's deployed base of HD set-top boxes, maximizing content availability and reach;
Bridging between Hulu's digital rights management format and Cablevision's conditional access system, providing content security that is equal or superior to that of their existing DRM; and
Inclusion of Hulu as a channel within the Optimum TV interactive program guide, allowing viewers an absolutely seamless transition between linear and online content."