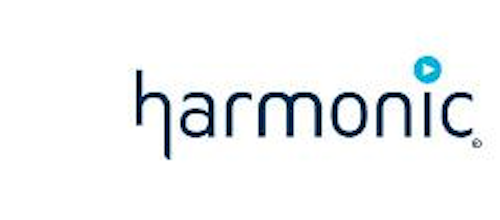 Harmonic (NASDAQ:HLIT) has launched two new cloud-based media processing offerings as an extension of its VOS software-based media processing platform.
VOS Cloud is a designed to enable content and service providers to manage the video production and delivery workflow for broadcast and OTT applications via standard IT hardware, over public or private cloud infrastructure. The second VOS offering, Harmonic's VOS 360 professional cloud media processing service, is intended to provide operators with a software-as-a-service (SaaS) solution that is hosted in the public cloud and maintained and monitored by Harmonic, enabling customers to launch OTT services in minutes instead of months. Both are being demonstrated at the NAB Show in Las Vegas.
Encoding and transcoding functionality on the new VOS cloud offerings is powered by the Harmonic PURE Compression Engine, which provides support for a range of formats, codecs and encoding schemes. MPEG-2, MPEG-4 AVC and HEVC codecs are offered, as are SD, HD and UHD content formats for broadcast, cable, satellite and IPTV delivery - including constant, variable and adaptive bitrate streaming.
In other Harmonic news, the company is partnering with Quickplay on an end-to-end cloud-based video architecture. The joint offering will use Quickplay's multi-tenant video platform, powered by its software defined headend, and Harmonic's video delivery infrastructure solutions based on the VOS software-based media processing platform for OTT and online video.