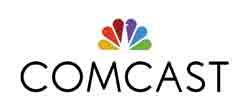 Comcast (NASDAQ:CMCSA) says it will launch Netflix (NASDAQ:NFLX) on millions of X1 devices across the country next week. Through the integration on the cloud-based video platform, X1 customers with Netflix subscriptions will be able to access over the Internet Netflix' entire catalog alongside Xfinity TV content.
"We are excited to add Netflix to X1 and give our customers access to all the content they love in a way that has never been done before," said Neil Smit, Comcast CEO. "Netflix has been a terrific partner, and our incredible teams of engineers and designers have come together to create an experience that is not only seamless and intuitive, but also lets viewers search and watch tens of thousands of movies, shows, specials and documentaries with the sound of their voice."
Comcast started beta testing the integration in September. The system is based on X1's core elements, including universal search, natural language processing, IP stream processing and cloud-based infrastructure. X1 is expected to be in 50% of Comcast video homes by the end of 2016.
"The Netflix integration into the X1 platform means our mutual customers will no longer need to change inputs or juggle remotes," said Reed Hastings, Netflix co-founder and CEO. "Now they can seamlessly move between the Netflix app and their cable service, enjoying all the TV shows and movies they love without hassle."
Current X1 and Netflix customers will be prompted to sign in when accessing Netflix on X1 for the first time. New Netflix customers will be able to sign up for a new Netflix membership directly on X1, have the service added to their Comcast bill, and begin to immediately use the service on X1 or across devices.
OTT video providers have notched a number of integration wins with cable operators recently, typically via app-based technology or third-party set-tops from TiVo and the like. For example, Netflix has been integrated into video packages from Comcast, Liberty Global and StarHub; and Hulu is carried by RCN, Suddenlink and Cablevision (now Optimum). HBO Go has made the deepest inroads, being carried by Atlantic Broadband, BendBroadband, Cable ONE, Comcast, Grande Communications, Midco, Time Warner Cable (now part of Charter) and WOW!.