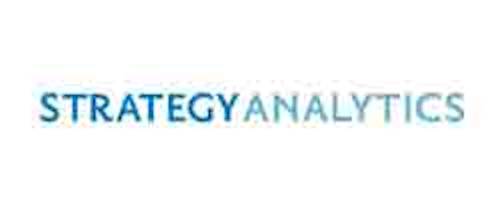 According to Strategy Analytics, dedicated streaming media devices increasingly threaten to replace the need for a costly smart TV as they have proven to provide a more portable and seamless media experience, at a cheaper cost. Smart TVs have yet to provide a compelling and convincing media experience as a standalone connected media device despite being the next sought-after TV purchase, granting dedicated streaming media devices a foot in the door. As more and more connected media devices are released to the market, success will come down to who gains customer loyalty to their ecosystem, the research house says.
A recent study from the Connected Home UX (CHX) group at Strategy Analytics explored consumer ownership, use and satisfaction of streaming media devices in the UK, United States and China. Loyalty to one ecosystem (such as Google, Apple or Amazon), especially true for the crowded dedicated streaming media device industry, has not come without an all-encompassing effort to provide value-added apps, services and features to improve the media experience. While media devices have the upper hand in being the cheapest option to have connected features and apps on a TV, they must take into consideration such demographic segments as cord cutters, casual gamers, productivity junkies and devoted pay TV users to provide all critical aspects vital to the media experience on the larger screen.
Taryn Tulay, senior analyst, commented: "With OTT VOD apps/services at the forefront of consumer use on such devices, features such as multi-tasking, voice control, content mirroring, gaming, etc., will become the value-added features that consumers look for in a streaming media device purchase decision. However, the most beneficial of these is a seamless search across all media content available on the device."
"The user interface (UI) of these devices will also hold a critical part in consumer adoption of, and loyalty to, a connected device ecosystem. It is imperative that the UI is clean, sleek and easy to navigate, as appeal and efficiency is critical in providing a compelling media experience. It is also important that streaming media devices stay true to the simplified remote, with less buttons for use without requirement to look down."
Diane O'Neill, director of the user experience innovation practice at SA, added: "Encouraging the adoption and usage of dedicated streaming media devices can be aided through exclusive offers for OTT VOD subscriptions and will also be crucial to success. More incentive should be provided to influence acceptance of the cost of the device and the reoccurring payment of the service, especially at a time when OTT VOD services are becoming even more popular."