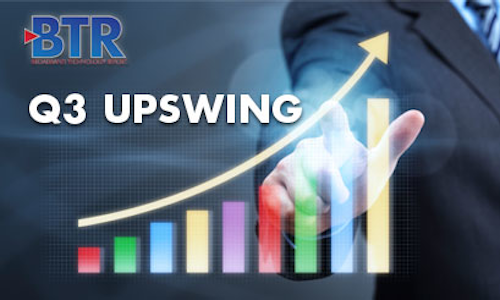 Cable's third quarter financials are rolling in, with three of the industry's largest operators reporting last week. The term was marked by fewer losses - and even some increases - in video and greater customer adds in broadband. Here are some of the highlights.
Comcast
Comcast's (NASDAQ:CMCSA) video business increased revenue by 3.3% during the quarter and improved customer losses by 41% compared to the same period last year. While this still amounts to a loss of 48,000 customers in the 3Q2015, Comcast says these results make this the best third quarter in nine years for the video side of things.
The company continues to push harder on X1 and has accelerated deployment to more than 40,000 boxes per day. Approximately 25% of video subscribers have X1. "Reaction from our customers together with financial benefits that we're seeing continues to indicate we should go even faster in taking that rate higher," said Brian Roberts, Comcast chairman and CEO.
The company has a "deep list" of initiatives in the works that are adding to the value proposition for customers, Roberts said. Nearly 1.5 million voice remotes have been launched, for example, and the Xfinity On Campus offering has been quadrupled compared to last year, with 26 universities now participating in the service.
On the broadband side, the company experienced the best third quarter in six years. Revenue increased 10.2% during the quarter, keeping this sector the leading contributor to overall cable growth. Comcast added a combined 320,000 data customers and reported that 73% of customers now receive speeds of 50 Mbps or greater.
No new news about WiFi other than Comcast continues to be in a "test and learn" mode. As for exercising an MVNO option with Verizon (NYSE:VZ), Roberts said it takes about six months to activate the MVNO. "We were going to trial some things and test some things after we activate, and we'll update people as that progresses."
Plans are still for DOCSIS 3.1 to be rolled out early next year, which will give Comcast more speed capability, and associated products will increase the "smartness" of the Internet, said Neil Smit, EVP, president and CEO of Comcast Cable.
Charter Communications
Charter Communications (NASDAQ:CHTR) added 12,000 residential video customers during the third quarter, compared to a loss of 9,000 during the same period last year. "That performance reflects the significant improvements we've made to our video product following the all-digital transition, including quality digital pictures, more high-definition satellite and video-on-demand and interactive guide functionality on every television outlet in the home. Our goal remains to grow video customers for the full-year 2015," said Thomas Rutledge, Charter's president, CEO and director.
As for broadband, Charter signed on 131,000 new customers vs. 94,000 added during the third quarter of 2014. "Service (was) improved by going all-digital (and) by dedicating more network capacity to broadband," Rutledge said.
As for the proposed transactions with Time Warner Cable and Bright House Networks, Rutledge noted that Charter and TWC shareholders gave approval to the merger in September, and most states have given authorization. The FCC comment cycle closes in mid-November. "We are working closely with the FCC and the Department of Justice to make sure that they have all the information they need to evaluate the merits of the transactions."
"Nearly all" the acquisition financing has been raised. "We would like to close by year-end," Rutledge said. "But realistically, we think we're looking at a first quarter close."
When asked about speculation that Charter will embark on a streaming video product, Rutledge said the stories are a result of occasional testing of new products and price points. As for streaming, Charter has 1.4 million customers downloading its apps and receiving cable TV on iOS, Android and Roku platforms. "We continue to expand the platforms that the app system is available (on), but it's cable television."
Opportunity continues in the college market, and students are purchasing data-only packages, Rutledge said. However, there is an issue with kids using their parents' authentication to get cable TV services. "The lack of control over the content by content companies and authentication processes has reduced the demand for video because you don't have to pay for it. And that's going on in the college market. But because of our sales techniques, we're actually growing, but there is a trend there that is negative associated with lack of authentication process."
The rollout of Spectrum Guide is approximately six weeks behind schedule as software issues are being worked out. "We have said we thought we could do as many as 1.6 million this year. I don't think that's probably realistic or desirable at this point given where we're starting," Rutledge said.
Initial rollout of Spectrum is expected to occur in Reno, NV, and St. Louis. "How we roll that out going forward, we haven't yet budgeted. But our plan is to roll it out as rapidly as we can operationalize it and get the benefit of it. We have some things to learn yet about operationalizing it," Rutledge said.
Time Warner Cable
Time Warner Cable (NYSE:TWC) reported its best third quarter subscriber performance ever. The company added 147,000 customer relationships, which is the first time the company has seen a gain in residential customers in the third quarter since 2008. TWC lost 7,000 residential video subscribers, which makes it the best third quarter since 2006, and the company is 9,000 subscribers away from its goal of adding positive residential video customer numbers for the full year.
TWC Maxx was rolled out in Dallas and Kansas City during the quarter. Charlotte, Greensboro, Hawaii, Raleigh, San Antonio and Wilmington are in the process. During the first nine months, TWC deployed 2 million new set-top boxes, 3.1 digital adapters, and 3.2 million modems in customers' homes.
Time Warner Cable has been beta testing what it calls the next step in its TWC TV app in New York City. The aim is to move the TWC TV app capability toward a full video offering that could be a substitute for the set-top based video product, said Robert Marcus, TWC chairman and CEO. Customers would be able to access the video product without renting a set-top box, by using Roku or eventually another IP-enabled device.
"What we need to accomplish is first, we need to ensure that video product complies with Title VI of the Telecom Act in the same way that our traditional video service does, meaning emergency alert service, closed captioning, SAP and all of those things that comply with the law. We're doing that in the beta," Marcus said.
The second thing is ensuring that there is a complete channel lineup. Right now, the TWC App doesn't include every single PEG channel, and in some markets, some local channels are not yet included. And third, the video resolution needs to be increased. "We really need to take the quality of the video picture from what I would essentially call an SD picture to an HD picture," Marcus said.
Finally, additional features will be added so that from an experience perspective it is "indistinguishable" from the traditional video product. "No necessity for a truck roll, you can simply type in your username and password and you have video. That is what we are trying to accomplish with the beta," Marcus said.