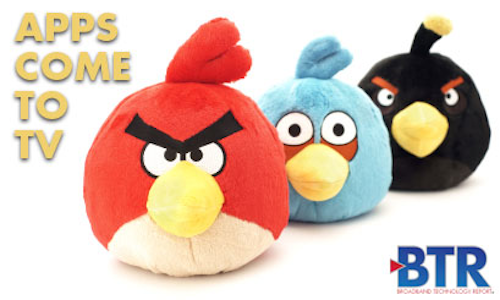 To be sure, providing a multi-device experience for subscribers is about bringing them access to the content they want regardless of location and platform. However, as consumers continue to grow accustomed to the idea, offering a satisfactory experience means enabling a consistent one that stretches beyond video delivery and into the realm of the user guide and even an app store.
"Many app stores as executed at this time are remote areas ... native apps that require a lot of maintenance and are a hassle to keep up to date," said Thijs Bijleveld, SVP of sales and marketing at Metrological. "Many operator app stores require the user to go off somewhere separate than the live TV experience."
Much like the cloud has ushered in the possibility of an interactive, personalized user guide that is similar across devices, it also is opening up new opportunities for operators to personalize and monetize apps even on legacy set-top boxes, which don't have the CPU and memory to handle a large store.
"If you run apps natively, the constraints of performance are huge and you miss the ability to personalize on a household level," Bijleveld said. "(With the cloud,) whether you have 500 apps or one, it doesn't matter. Since we are all about personalizing the TV app store, the ability to support a lot of apps becomes more important."
While the word "store" may imply a separate location consumers must visit in order to browse apps, that is not the case. The apps can be integrated into the live content so that if a viewer is watching a wildlife program, for example, contextual apps can suggest animal clips or other relevant information. And the ability to personalize on a household level means that these suggestions can be based on things like location, past usage or the recommendations of people in similar profile groups.
"(The app store) becomes part of the existing offering and not a remote thing where you are missing what is going on, on the big screen," Bijleveld said.
Developing apps natively for each and every device is costly and time consuming, Bijleveld said. But even in a common framework environment, like RDK, it can be a hassle to lab test an app against all possible devices. Metrological offers an RDK Emulator, which is intended to enable developers to do so without having to have the physical device. "Operators don't need to call us to develop an app," Bijleveld said.
As for monetization, premium apps like a video game or other niche content can bring in revenue, as can banner advertisements on the app store UI. However, the thought also is that useful apps in an easy-to-use interactive environment reduce churn and create loyalty. "People don't need to go off to the web to find content relevant to live TV. They can stay within the operator domain," Bijleveld said.